In 2013, farmer Cormac Williams witnessed a miracle when his eight-year-old pet donkey, Tulip, gave birth to twin daughters, Snow and Flake, on his farm in Ireland. "It's a once in a lifetime event that you get two live twins," he told the Irish Examiner.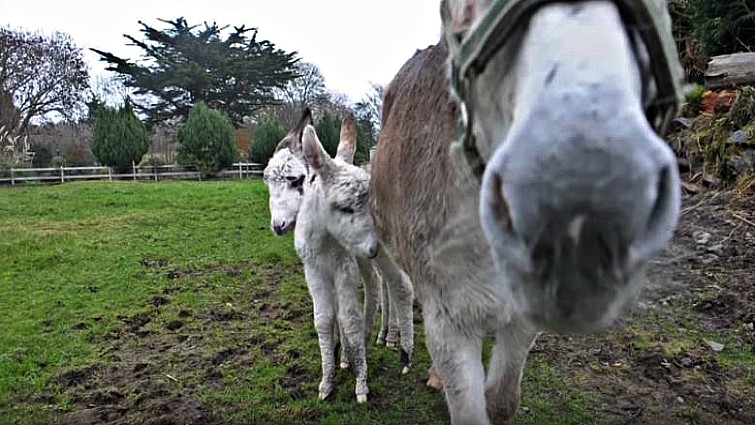 Twins are extremely rare in donkeys, with only a few pairs currently known in the world. When twin donkeys are born, one invariably dies. After two weeks, however, Snow and Flake were already thriving. Williams went to check on Tulip, who was foaling around Christmas time. When he reached her, he found not one but two healthy foals.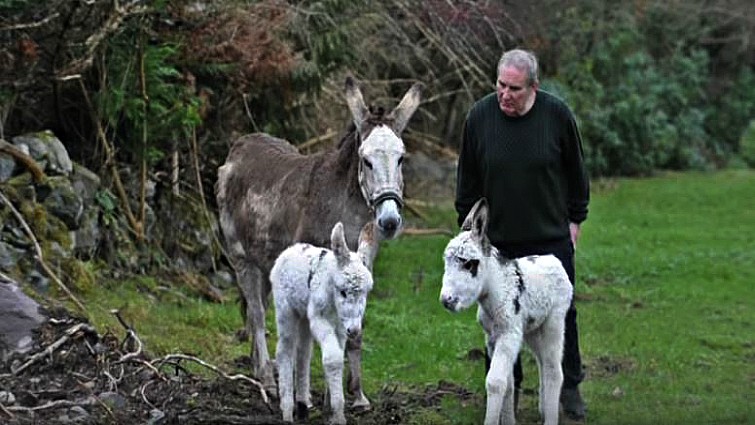 Tulip was born on Williams' farm and has been with him ever since. It wasn't long before Snow and Flake were "scampering around like gazelles" on his 35-acre farm. "The days of the working donkey are gone but they're great as pets," he told the Independent. "They're gentle animals and in winter they're great for foraging and keeping down the weeds."

Meet these miracle twins below, and please share this with your friends on Facebook! I mean, this is by far one of the most heart-melting videos that I have watched through my entire life. It's definitely worth watching it. Let us know what do you think about this video by simply dropping a comment in the comment section.