Have you ever seen mules working as a team? Well, if not, then you definitely take part, witness and experience the Rose Parade as you will see something special which will probably make you think about the past and how transportation used to be carried out.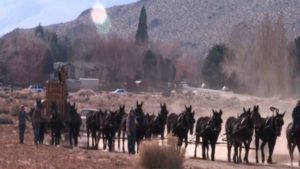 What you are going to watch in this video is a team of 20 mules pulling two beautiful borax wagons, which are the only operable set of Death Valley borax wagons known in existence. These wagons were completed in 2016 after nearly ten years of extensive research and fundraising by the Death Valley Conservancy, Rio Tinto Borates, and teamster Bobby Tanner. The wagons are massive, and serve as an outstanding example of the wagons that were once used in Death Valley.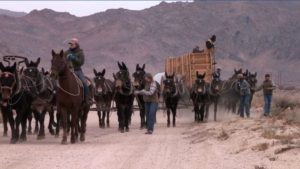 It is amazing how these mules work and get along together very fine. These remarkable long-eared celebrities can handle the chaos of Washington DC with as much ease as they traverse the Eastern Sierra wilderness. They're hard-working animals who love what they do and do it with plenty of courage, determination, and spirit. This team is really extraordinary! Watch and enjoy the video!
Bobby & Claudia Tanner will be taking the 20-mule team to Pasadena this weekend for the 128th Rose Parade. They'll be pulling these reproductions of the historic Borax wagons built by Dave Engel & Bobby. Don't miss the parade on Monday, January 2, 2017. Video by Skandar Productions 2016

Posted by Visit Bishop on Tuesday, December 27, 2016