Here in our community, we speak about a lot of horse breeds with the majority of them being completely different from each other. It would be non-sense if we ask the question, 'Which horse breed is the most beautiful' because people have different opinions and on the other hand, these breeds do all have incomparable beauty. It is almost like they are not even part of the same species, that's how different they are from each other.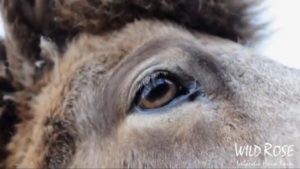 However, it is a little difficult not to be a little more connected to a certain breed, as much objective as you can be, there has to be one of these breeds that you are most interested in. For example, there is a huge group of people who are fans of Arabians and Friesians, on the other hand, there are less popular breeds that people might have not even heard of. The breed that we are focusing on today is not as popular, yet, it is not as unpopular, it is somewhere in the middle when it comes to recognition.


We already gave it away in the title, we are talking about Icelandic horses. The Icelandic horses are multi-talented breed capable of doing anything you ask them to do. In the video footage beneath this text, you'll have an opportunity to see a few examples of how people work and train with those gorgeous horses. It is a beautiful farm and we can see that everybody there is having fun! Those people work very hard in order to train their Icelandic horses to be soft and willing to please their rider.


It is a wonderful facility that offers lessons for beginners as well as for advanced riders. They have horses for sale and specialize in the training of these horses for breeding shows, starting the youngsters and pleasure horses. These horses are built with strong bone density and that makes them able to carry some weight. If well-trained, the Icelandic horses are willing to please, soft in the mouth and high lifting with high speed.


It is interesting to say that the individuals from the breed who live in the wild are also very friendly, every time there would see locals but also tourists they will most likely get close to them. Please have a look at the video below and get to know this amazing breed better.