A few days ago we have entered the official winter. hence, the temperatures are expected to go even lower and snow will most likely take over the majority of the world. As beautiful as it is because of a lot of activities that are offered during the wintertime and not offered during any other season, winter can be really dangerous as well, especially due to the low temperatures and the thick snow which can affect both animals and us humans.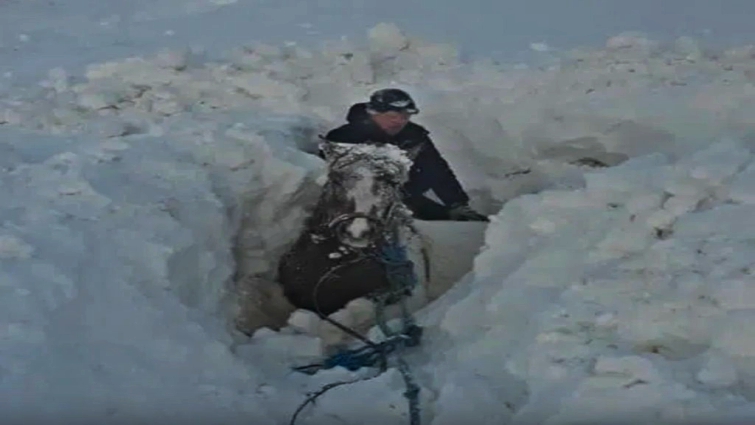 For example, in specific regions in Russia people can't even go out because it is impossible for the human body to cope with the low temperatures in Russia. Well, the video below does not take place in Russia, but in Iceland, which based on the country's name, it is generally a very cold country as it is closer to the North pole. Iceland is very visited by visitors and has one of the most beautiful native breeds, the Icelandic horses (ponies).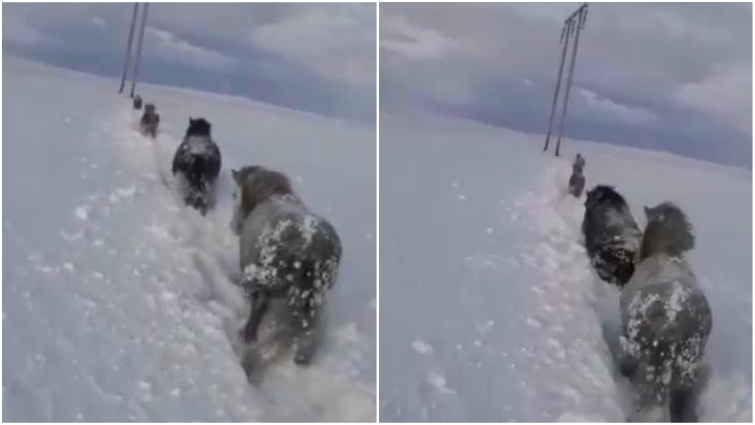 A group of Icelandic ponies was stuck in the deep snow and was desperately waiting for someone to come and help them. Magnús Ásgeir Elíasson, a farmer living in Iceland, has never seen weather as bad as what hit his rural area last week. His town was slammed with a powerful blizzard that brought hurricane-force winds and more than 10 feet of snow. The local news reported that these weather conditions were extremely risky for all the inhabitants of the city, including their animals as well.

Magnús' herd of horses was in critical dangerous as they were trapped inside the deep snow that was growing continuously during those days. Generally. his horses were used to the weather conditions, however, this time they were way out of the normal ones, that's why he had to be quick to save all of his horses, otherwise, it could have been fatal for them.

He risked his life to get his horses out of the deep snow together with a few other friends who came to help and fortunately, they were quick enough to get them all out and in safer living conditions. As I said, it could have been dangerous not only for the horses but for the farmers themselves. That's why we should always be updated with the news on time so we can avoid these dangerous situations. Please be informed on time about weather conditions in your city and provide safety for your family and animals.
Eftirlitsferð og meira heygjöf! Hrossin þorði ekki hreyfa sig á meðan vonda veðrið gekk yfir og þurfti þau aðstoð til þess að fara aftur í rúlluna ???? ????❄️After the storm! The horses had been more or less on the same spot while the crazy weather was blowing and snowing and they had to get help to find their way back to the haybale! ????????????

Posted by Íbishóll on Thursday, December 12, 2019