Horses always seem to have the most unique personalities. So when you see these four big buddies in action, you'll see firsthand just how silly they can really be! Ben Hansen was checking on the horses when he noticed all of them were lying in the middle of the field.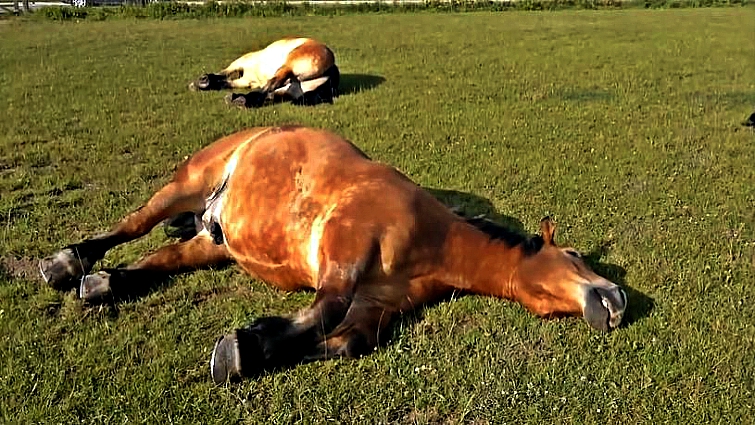 While some people would assume that's something wrong when you see a horse down on the ground, it's actually pretty normal.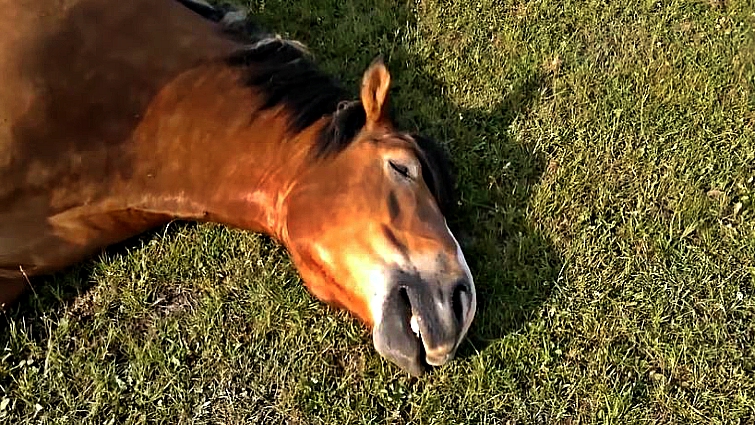 Horses usually catch some sleep while on their feet, but in order to get that important REM sleep, they end up lying down on the ground. So when Ben approached all four of them sleeping, he couldn't help but smile at hearing what sounded like peaceful snoring.

It should also be stated that they're not suffering from colic and that this video was filmed over four years ago, and all four of these big, silly guys are still happy and healthy. Please check out the hilarious little video below if you think horses are magical!