We are far away from summertime, however, it is always great bringing the summer vibes back, especially during the cold days. I bet most of you are summer people and so are your horses. It might get quite boring for our horses to spend the whole day inside the stable because they can't go out due to the cold temperatures. While we can sit in our couches, enjoy a cup of hot coffee and watch our favorite movies, it not not as interesting for horses to stay inside the barn.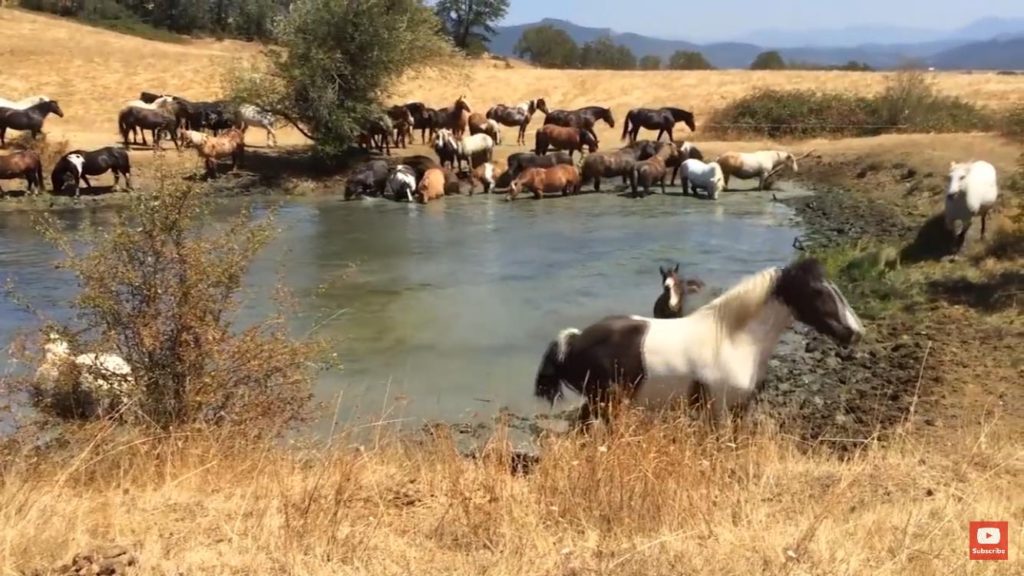 As you all know, the thing that they like doing the most is running outside and apparently, it is something that is done way less during the winter compared to the other seasons. By saying all that, horses definitely love all the seasons but winter. Of course, they usually like snow, however, when the weather gets out of control, they are not allowed to stay outside for too long.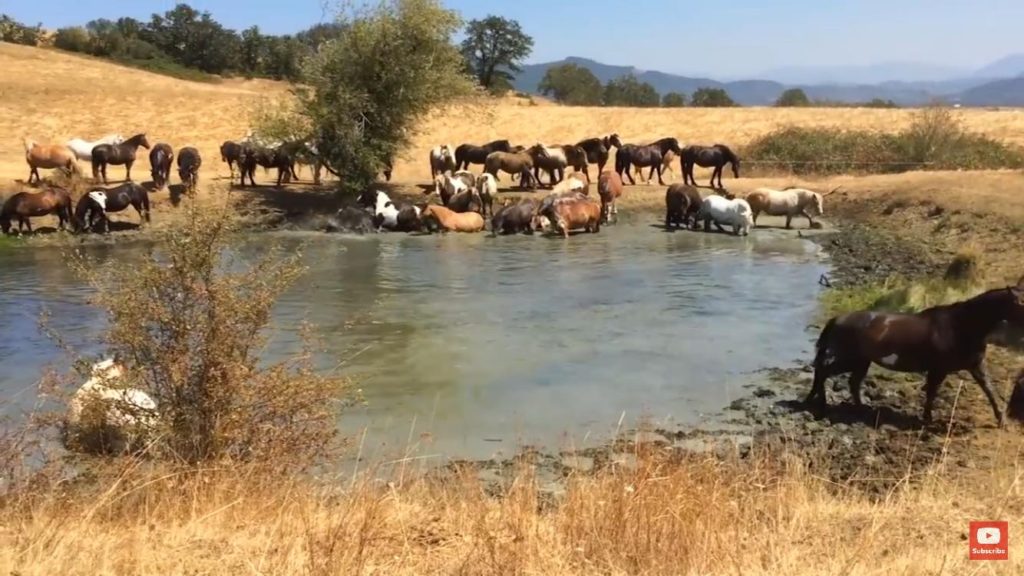 Not only horses but other pet animals as well are fans of other seasons rather than summer, especially for the fact that they can go swimming in a water place and have the time of their lives; mostly I am referring to dogs and horses. This is what our video is about, a group of horses who love swimming more than anything else. he horses appear to be enjoying the warm weather, splashing around in a pool.

Among the happy creatures is a gray horse named Diva, who takes advantage of the cool water by almost completely immersing herself. You can tell that they are having the time of their lives and I am pretty sure it will be a mission impossible to get them out of the water. I remember a video of a horse who was constantly fighting with her owner as she wanted to spend more time in the lake where she was enjoying the swim.

Whenever the owner tried to get her out of the lake, it was almost impossible as she had made up her mind to spend the rest of the day swimming. Please click at the video below and watch these horses having the time of their lives.