One of the biggest disagreements and 'conflicts' between horses and owners is the fact that how much do horses love sitting and rolling over a mud pond. Imagine an exhausting day when you have to wash your horses and clean them and a few moments later they would try a way to get all dirty, especially by covering themselves in mud.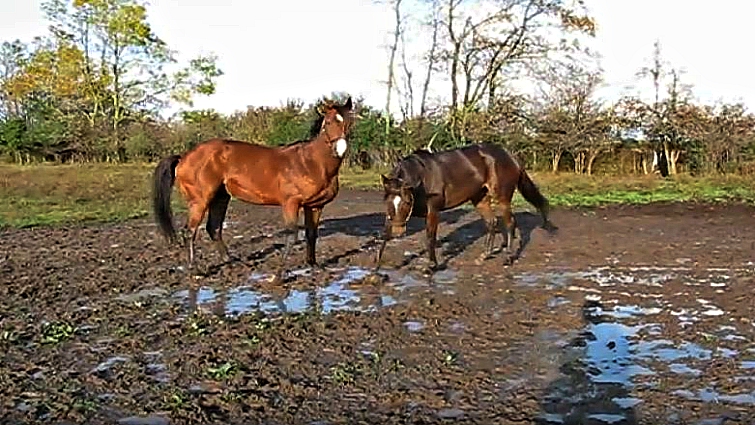 It is one of the most frustrating things and all that goes into your mind is, 'This was supposed to be the time when I get some rest' but you have to do the same thing over again and make sure it will no longer happen. Well, it is the same story with the horses in the video below.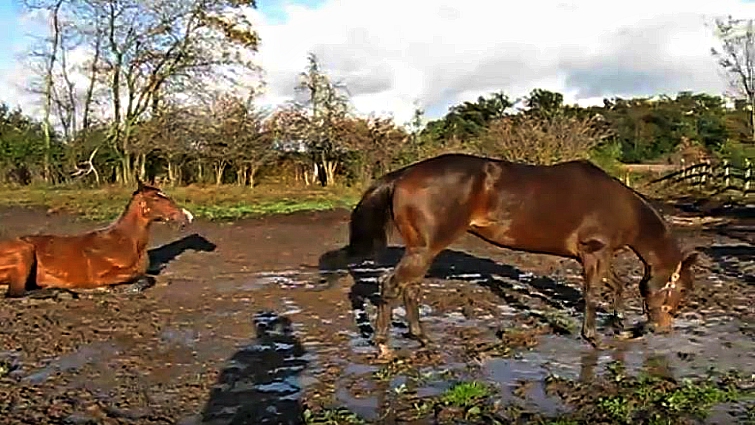 They are the biggest mud lovers and as soon as they saw the mud, they ran and covered their legs in the mud. If this wasn't enough, jsut a few moments later one of them sat down and rolled over. I can tell he is having the time of his life.

Well, horses are shower lovers as well. Maybe they have understood that by covering in mud it means that they are going to take a shower by their owner.  I mean, I would not be surprised at all, that's how intelligent horses are. Please watch the video below and share your experience with your mud lovers as well.