Two beautiful horses were enjoying a nice walk on the beach when suddenly large grey fins burst through the water! If these belonged to a shark, there would be obvious room for concern for the safety of these two majestic creatures. With the horse's ankles submerged in the water and so close to these mysterious fins, there's definitely a small moment of panic at the beginning of this video!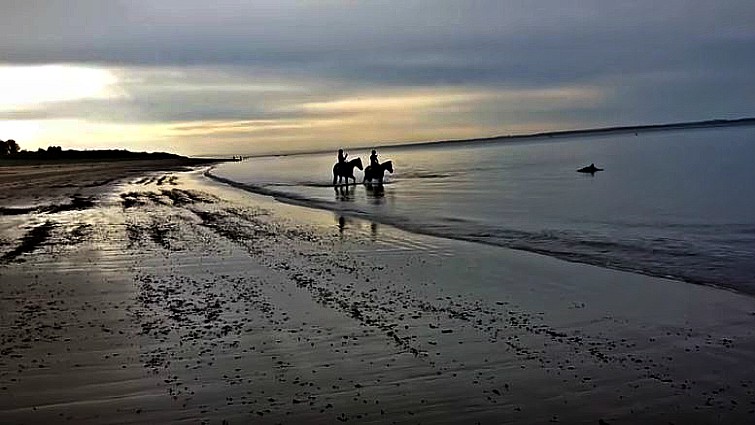 Luckily, these two horses aren't in any danger whatsoever, because those large fins actually belong to a couple of dolphins! It doesn't get much better than this. Two of the sweetest animals in nature having a fun time with each other. Everyone appeared honestly happy to meet!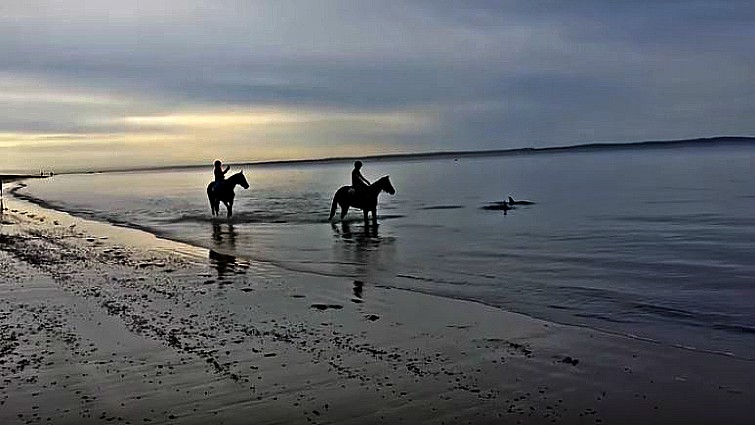 The horses seemed absolutely at ease when they were following the dolphins around, and the dolphins seemed incredibly intrigued by the huge animals that stepped in to say hello! The dolphins were probably looking for some fish in the shallows when they ran into these two horses. Do you think the dolphins are used to seeing these big beasts, or do you think this is their very first encounter?

They seem so comfortable with each other that it just has to be a nightly thing that happens. Horses can be skittish when they see things they don't recognize, but these two sets seem perfectly happy with each other. They make some pretty cute friends! Isn't this moment adorable? If you do think the same, please make sure to share it with your friends.