One of the most beautiful horse breeds in the world who is at the same time among the most expensive ones is Friesians. The reason why this breed is so expensive is not only because of its unique beauty with very distinctive manes and tails but also because they are demanded by a lot of event performances since it is easier to enhance the audience's attention with such horses.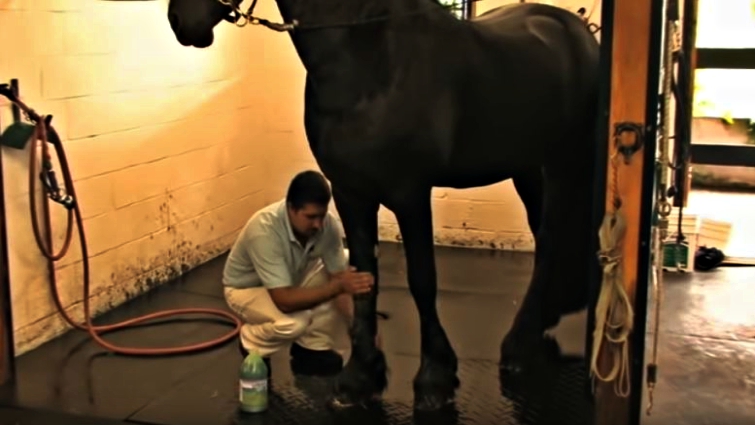 It is among my personal 3 favorite horse breeds. There is something about their dark beauty and their even darker manes and tails that make this breed looks like it has jumped out of a fairytale. Let's talk a little bit more about other uses of Friesians. As used in agricultural pursuits declined, the Friesian became popular for recreational uses.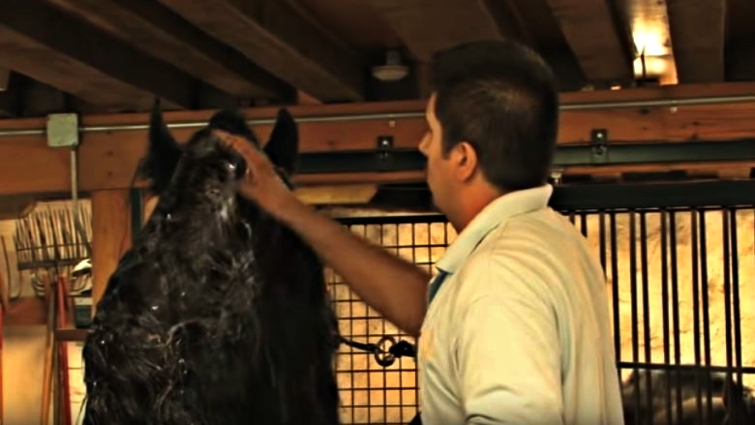 Today, about seven percent of the horses in the Netherlands are Friesians (Since the breed is a Dutch Native). Because of their color and striking appearance, Friesian horses are a popular breed in movies and television, particularly in historic and fantasy dramas. They are viewed as calm in the face of the activity associated with filmmaking, but also elegant on-camera.

Not only beauty but other quality such calmness make this breed really easy to work with. It is really difficult to shoot a movie where horses are involved but with Friesians, everything becomes easier. The video below is a tutorial for Friesian owners about what should they do to groom their horses properly. Compared to other horses, it may be a little more difficult considering the voluminous mane and tail.

Only the Friesian owners themselves may be able to understand the struggle behind grooming Friesians. The groomer in the video below seems very focused on what he is doing and apparently, the Friesian loves being groomed. After all, all horses do. This doesn't mean that this video is applicable only to Friesians, it can be to other horses as well. I am pretty sure that even owners who do not own Friesians will find this video very helpful. Please watch the video below and share it with someone who really needs help in grooming a horse.