The first thing that I want to say is that I disagree with the word angry in the title of the video, that is why I didn't use the same word. As you all know, horses have a natural instinct of running together, because they are herd animals, hence, they don't want to be separated from each other.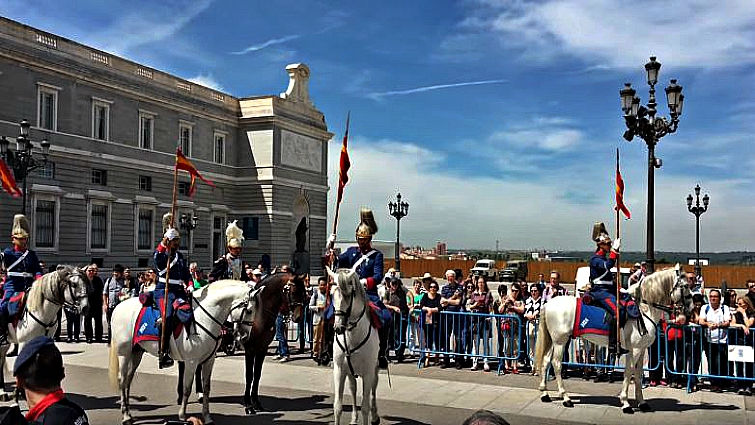 When the group of guards with their horses was running together through the buildings' main entrance, two other guards were standing aside. The moment when one of these two horses saw the group of horses running together in the middle, he wanted to join them as well, however, his role was to stand right there with the guard.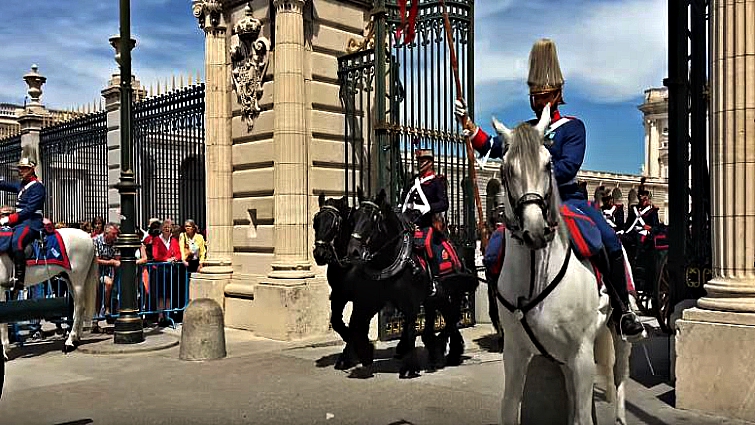 Maybe he's thinking that they are abandoning him or it is simply because of the herd animal instinct. What needs to be acknowledged is the fact that the guard did an amazing job keeping the horse calm because, in such situations, it could have not gone well.

That is why I don't want to call him an angry horse but simply a horse like all the others. Such a difficult situation to manage but fortunately, everything went well. Another thing worth mentioning is how beautiful all these horses looked on that day. Simply Gorgeous.