We always think of horses as these majestic creatures that are mostly known for their stoicism, seriousness and only spend their time training or preparing for different competitions but the truth is that they are also very playful animals, have their silly side and sometimes they are all about having fun. You can compare them to children because almost all of them like to play with edible toys.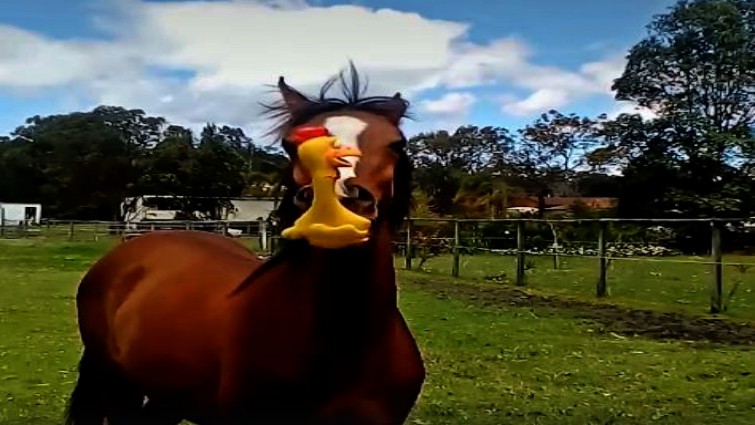 And luckily for horse owners, there are a lot of amazing horse toys available now, therefore, it's very easy to make them happy. Simply purchase a toy that your horse likes and make him jump from excitement. That's why it's a good idea to include toys in your training.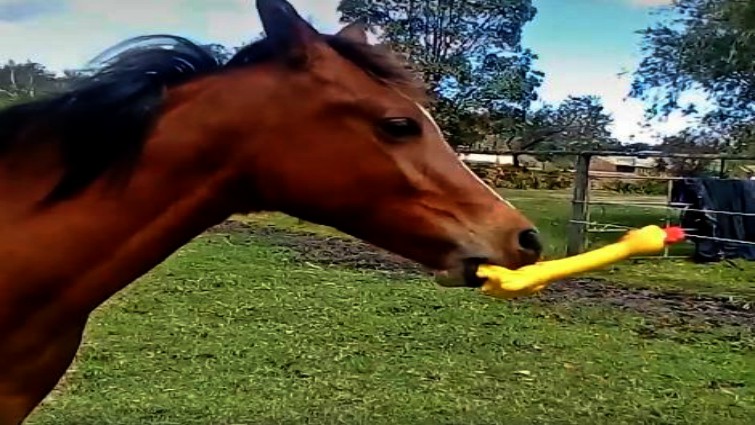 Studies have affirmed that horses choose toys that are allotted to food, so if you are planning on buying a new toy to your horse, consider buying them this kind of toy. Just take an impressive toy in front of your horse and he will most likely go crazy about it. As you can see in the video below, the beautiful horse simply loves his squeaky toys and he doesn't plan on letting it go.

The video became a sensational hit as soon as it was posted on Facebook and now has more than 27 million views, 146K comments and has been shared by horse lovers all over the world. This funny horse simply adores his squeaky chicken! Watch the hilarious video posted below and make sure to share it on your social media as well.