As all of us here are animal lovers, I am pretty sure that you all know how to take care of them. Also, I believe a lot of you fight for human rights and I am pretty sure that there are people who do it because animals need love and protection from all the people who want to hurt them. On the other hand, it is crazy to think about how cruel people can be, to the extent that none of us can believe it.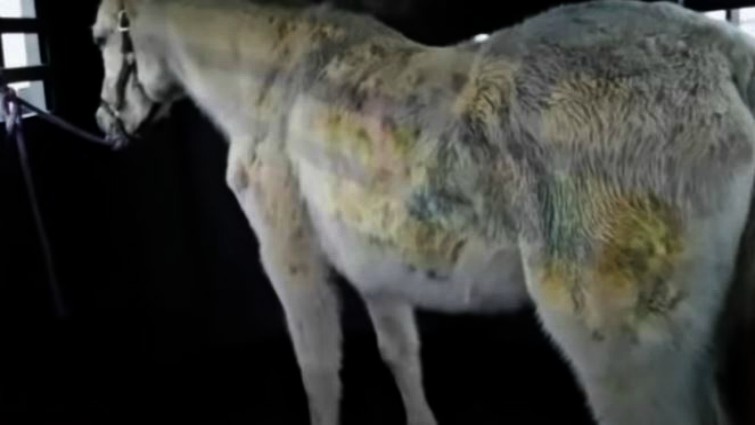 They do not care whether they are hurting animals or not, all they care about is to benefit from these animals, which is indeed sad. What is even worse is that at this point, it is impossible to convince them that animal abuse is not justified in any way, they were raised this way and they also like to think this way. This is the only explanation that you can think of when you see horses like the one in the video below.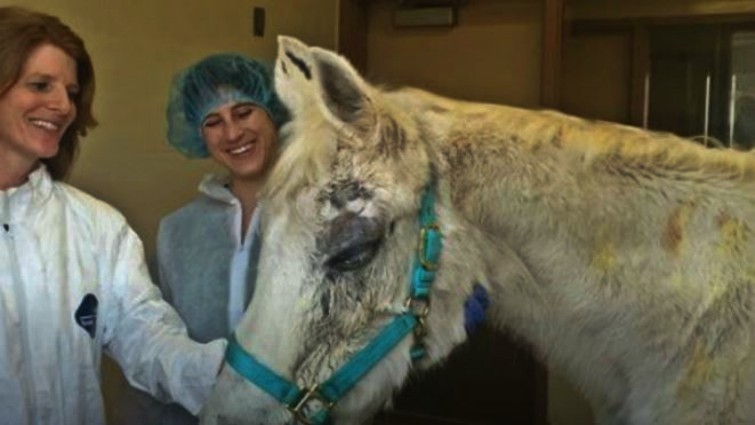 Lily, a one-eyed horse, was found at a horse auction in New Holland, Lancaster County, Pennsylvania. It was believed she was destined to be slaughtered. She was frail, had a tangled mane, and was covered in paint. Paint, you ask? Yes, Lily had been shot over 100 times with a paintball gun, and then she was abandoned. Just a quick note: A typical paintball gun shoots at about 200 miles per hour, according to paintball.about.com.


Ok, back to the story. When Kelly Smith from Omega Horse Rescue found Lily, Lily's head was extremely depressed, her hanging low, one eye swollen shut, and she couldn't see out of her other eye. Lily was first taken to Penn Vet New Bolton Center Animal Hospital and then moved to a nearby center for rehabilitation. I am so glad that Lily is feeling way better now and that she is in good hands. She definitely deserves a great life after all she has been through. She is an amazing mare and I wish nothing but the best to her. Please have a look at the video below and share some love for Lily.