Going for a horse ride is one of the most beautiful feelings that all of us have experienced. When you are running together with your horse in very picturesque nature, it is a total feeling of freedom. You forget about all the negative feelings that come as a consequence of the different challenges that we face frequently, it is a divine moment, feels like the world stops.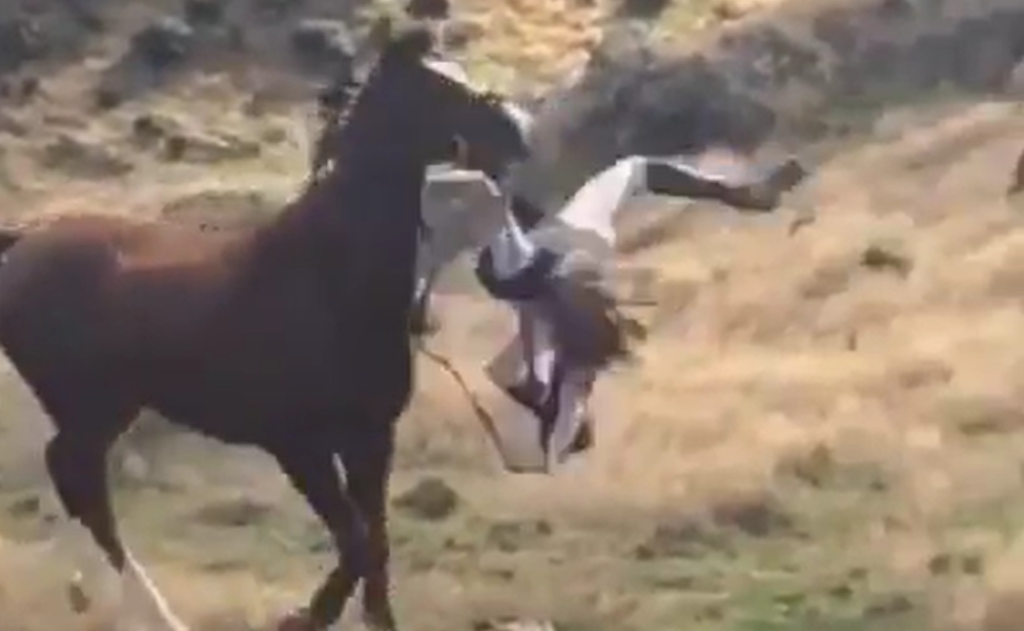 Every single time when we do it, and I am pretty sure a lot of people here do it on a daily basis still feel the same, after every ride. You would expect to get bored, but no, it is always as good as always. Well, I believe it is difficult for a lot of riders all over the world nowadays to stay at home with the critical situation that the whole world is with one of the most developed pandemics of all time, CoronaVirus. Well, it is better to stay at home and be safe rather than going for rides.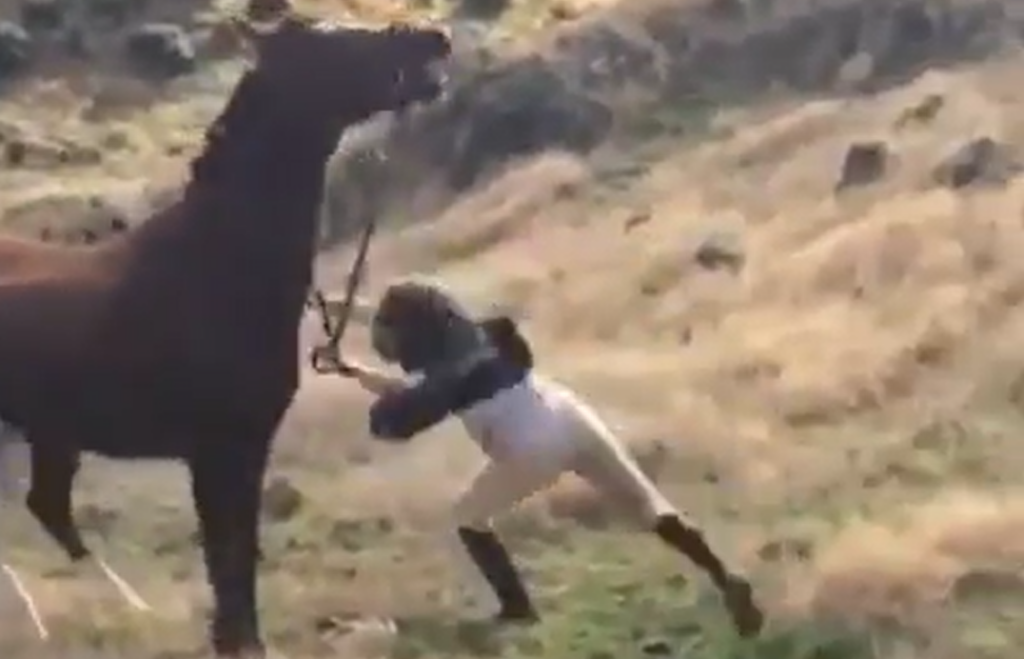 Trust me, it will feel even better after you go and ride your horse after a long time. However, our rides are not always as perfect, because sometimes, they might be associated with a lot of problems such as dealing with all the vehicles that might be dangerous for horses or simply with grounds that make horse riding even more difficult. That is what is happening in the video below. Rider and her horse are riding together as they usually do, however it does not go as smoothly as she thought she would go.

After they jump together over a bush, the rider almost had a very bad fall. Fortunately, she has an amazing horse who saved her. While she was falling off, her horse was fast enough to try to save her from the fall with his head. Not a lot of horses do that, she should consider herself very lucky because, in other circumstances, it could have been really bad for her. Please have a look at the video below and let us know what you think about this moment!