Some horses seem to have a talent for getting themselves into trouble. Over the years we have witnessed several strange stories, who simply cannot be made up. One of these stories happened on 24th November at a barn in Loris, South Carolina. Horry County Fire Rescue workers say they got a call on Sunday who told them that a horse somehow had managed to leave its stall and climb into a hayloft. Firefighters then attended the extraordinary rescue of this poor horse who proceeded its way to the hayloft of a barn and was unable to get back down.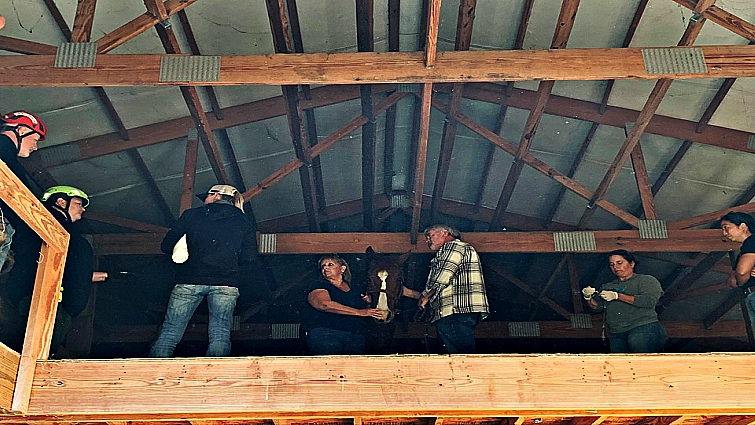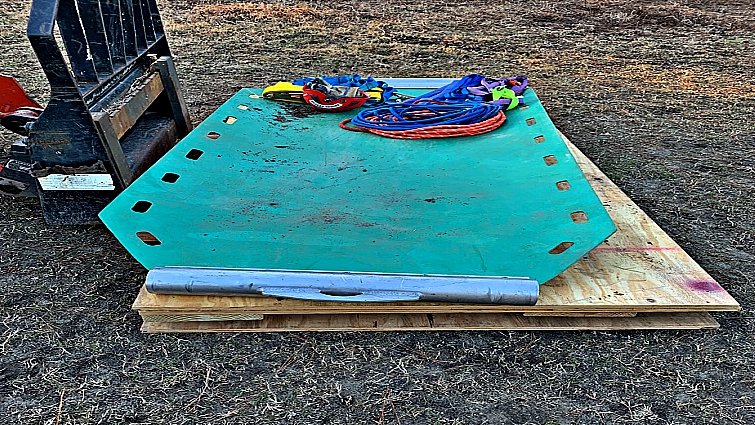 Horry County Fire Rescue is a career and volunteer department tasked with fire protection to the unincorporated areas of Horry County who responded alongside Grand Strand Equine Veterinary Services, Myrtle Beach Equine Clinic and 4 Hooves Large Animal Services to the barn on Sunday when a horse was found stranded in the structure's hayloft. When the HCFR team arrived on scene along with other volunteers they found the poor horse to be in good spirits, but unfortunately, he was stuck and there was nothing he could do to get out of there.


Rescuing teams thought that it was the best decision to sedate the horse while monitoring his status and health condition the whole time as an organized plan played out, where everyone was doing the part they were assigned. Of course, they had to bring in heavy equipment, and there were very professional veterinarians who made it possible to sedate the horse. After that, they had to use a large animal gurney to carefully lower the horse to the ground, where it was put in the pasture on a makeshift platform. After a few hours, the horse finally got up leaving the HCFR crew, vets, neighbors, and owners who were delighted and emotional, all celebrating the positive outcome that came after the successful operation.


Fortunately, the horse is in good condition and continues his normal routine. Right now he has moved out where he belongs: running around peacefully out on greener pastures and has been captured looking more beautiful than ever in a grazing field. He has definitely given a new meaning to the famous phrase "get off your high horse." Now everyone is asking the same question: Why did this horse go upstairs and most importantly how did he manage to climb all those stairs and get on the hayloft?


The rescue workers still haven't figured out the answers to these questions. People have been making all sorts of assumptions to answer his gesture. They said a lot of things and made up all kinds of arguments, including here a very funny one, who suggested that the horse was lifted into the loft by aliens. Below we have listed 2 more arguments that were said often by people:


1.The Horse Had Been Practicing For A Long Time
A lot of people are suggesting that maybe this was not the first time this horse had attempted to enter the hayloft, we just know for sure that it was his first successful one. Practice makes perfect so possibly there were several other failed efforts, which give a reasonable explanation of why he was so effortlessly good at climbing the narrow ladder. He'd been practicing through this whole time. This assumption actually makes sense, right?


2.He Is Just Naturally Good at Climbing
After all the assumptions made we suppose that the other option is that the horse was just born good at it. These last years we have seen other videos where horses have been able to climb a ladder, leaving all the people fascinated. But we are sure that not everyone knew that the history has shown through centuries that horses needed to be able to get to just about any place at any time, and so equine staircases were a real thing and used a lot.


Around the 15th century, nobility, and the richest families had a new way of exposing their great wealth to the less wealthy people so they complained that walking is hard work and decided to build equestrian staircases so that the horses can carry them from the dining room to the bedroom. And so they did, of course not by themselves but they ordered their workforce to do it for them. The earliest surviving staircase (or one of the earliest) is located in Prague Castle, built around 1500.  Now that we know all the history that horses have of climbing the stairs, it is very easy to comprehend the story that we showed you today.
How do you lower a horse from a hayloft?Very carefully.Once again, many thanks to the careful work of Grand Strand Equine Veterinary Services, Myrtle Beach Equine Clinic and 4 Hooves Large Animal Services to working with Horry County Fire Rescue toward such a positive result and happy outcome!#HCFR #TeamHorry

Posted by Horry County Fire Rescue on Monday, November 25, 2019