A news reporter for a local station now knows that animals don't always do what you want. The Greek reporter was attempting to film a quick segment when his background actor decided that he deserved to be the real star just like his idol Mister Ed! The reporter got through the first few seconds of his report when the horse suddenly stole all of the limelight and made sure that he was the story, not whatever the reporter was trying to say.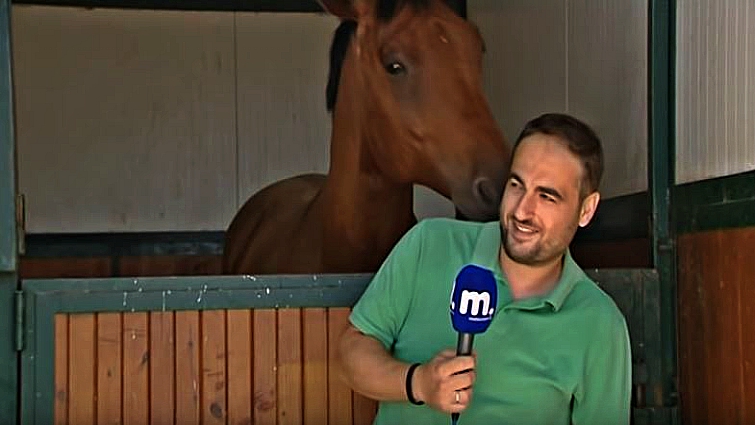 That's when things quickly fell apart. The reporter continued to try the same report, and time and time again, the horse found new and hilarious ways to interrupt him. Whether it be nibbling his ear, setting his head on the man's shoulder, or just being altogether rambunctious, this horse would not allow the poor reporter to finish his story.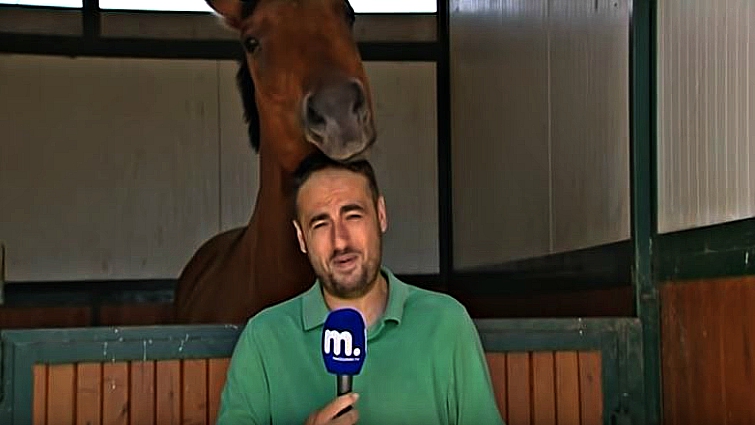 Eventually, the reporter can't take it anymore and just can't keep a straight face. The horse has such a personality that the reporter can't do anything else but break down laughing, and if you have the chance to watch their interaction, we guarantee you'll be smiling in no time, too! You might wonder, why didn't the reporter just move spots if the horse was giving him so much trouble?

Well, it seems like the whole news crew was determined to get through the shot even if that meant missing their deadline! This horse really is one of the silliest guys we've ever seen! Please SHARE this hilarious video if you wish this happened on live television instead!