It's nearly impossible to not jam out when a classic Fleetwood Mac song comes on the radio. Why shouldn't horses get in on the fun? This awesome stallion couldn't help but dance along when serenaded with one of their most famous tunes! If there's an album cover more epic than Stevie Nicks' "In Your Dreams," it hasn't been discovered yet.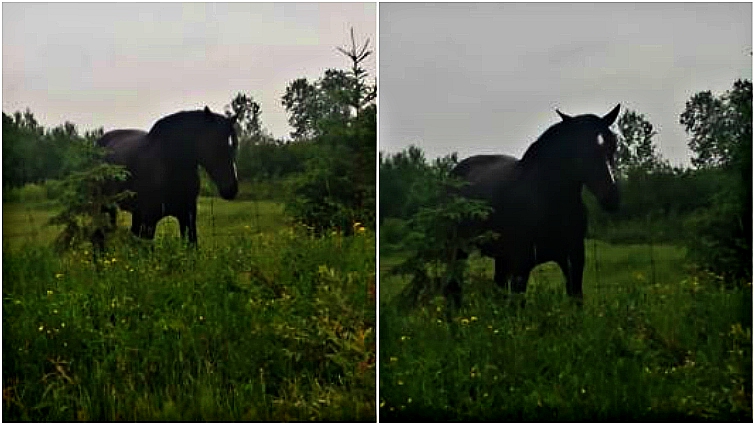 It features Stevie and an elegant, white horse that spontaneously appeared in Stevie's backyard upon requesting such a gorgeous creature for her album. Essentially, uber-famous Stevie gave that stunning horse their fifteen minutes of fame. Why wouldn't the whole species love her in return? As strange as it may sound, horses love to jam to music almost as much as humans.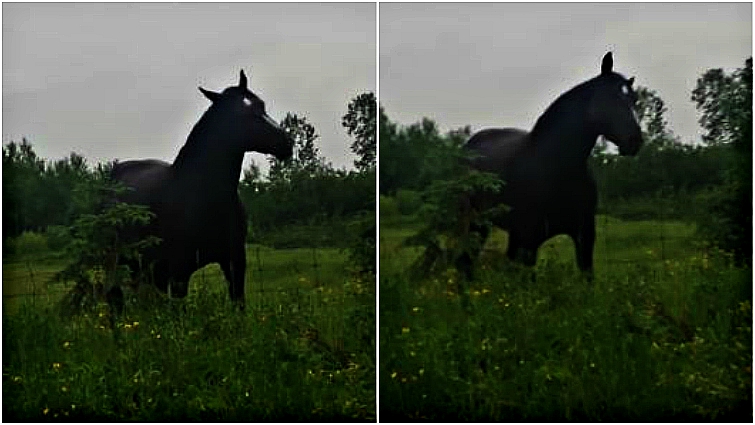 Studies have found that they're calmed by classical music, that they are irritated by jazz, and that they love country tunes. When it comes to Fleetwood Mac, horses seem compelled to bop to the tune of Stevie Nicks' voice! A few weeks ago, cousins Victoria Anderson-Gardner and Morningstar Derosier, were in Ontario, Canada, to film a documentary about sundancers. Of course, along with incredible cultural groups, Canada is filled with exceptional wildlife and adventurous domestic animals.

When they rolled past a curious horse, they couldn't help but stop to say hi. While neither of the girls wanted to disturb the horse in its environment, they both decided it would be okay to play the creature some tunes. They decided to "serenade" the interested animal with their car radio. They decided on blasting Fleetwood Mac's iconic tune, "Dreams." They had no idea how hyped the horse would become as soon as the song started up!