Megan has grown up around horses all her life, and one thing's for sure — horse lovers are passionate people who dedicate much of their lives to these majestic animals. The video below is a sweet compilation of the two hours leading up to and including Kyle's proposal to his girlfriend, condensed down into a short video.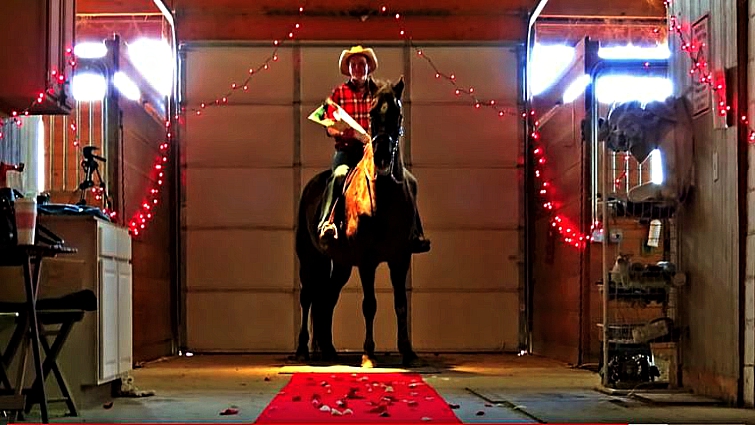 Kyle decided to center the proposal around Jackson, Megan's beautiful horse who lives in her barn. The set-up also featured a red carpet, string lights, and a very special appearance from some helpful chickens. If you're a fan of country music, then this video is really up to your alley.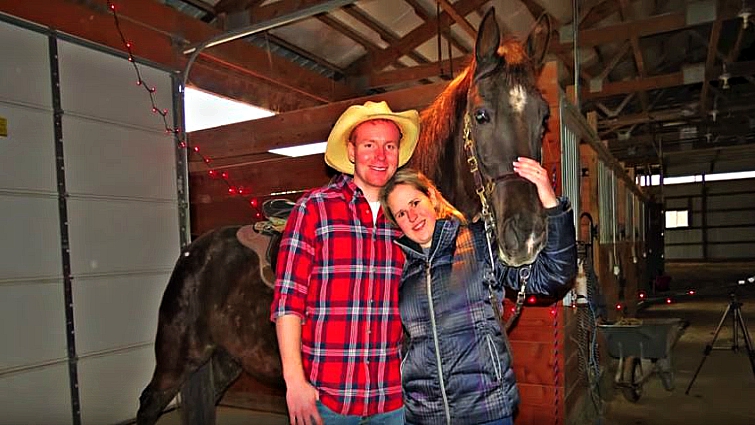 Set to "Bless The Broken Road" by Rascal Flatts, "Making Memories of Us" by Keith Urban, and "Lost In This Moment" by Big & Rich, Kyle did a fabulous job of setting the country mood for his lovely girlfriend.

He really pulled out all the stops and put so much thought and effort into making this moment as memorable and animal-friendly as possible. As you can see, Jackson played a huge role in this awesome surprise. So romantic! Who could say no to Prince Charming on horseback? Think Megan said yes? You have to watch to find out!