One of the most heartbreaking moments in life is the farewells. In life, we have to chase after opportunities and very frequent, these opportunities are far away from the people we love. Right at the moment when you get the opportunity, you are between two important decisions, whether to stay close to your family and friends and find opportunities in the place where you are living or going after the other opportunity which might be better for a lot of reasons?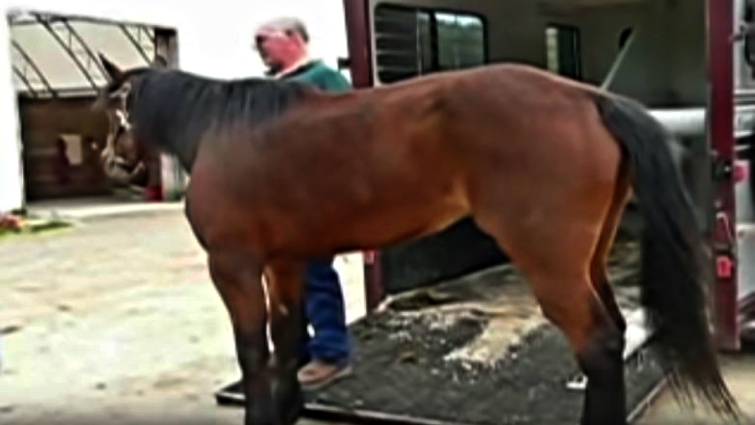 This is then, all personal as every person finds what he/she sees as the most appropriate thing to do. You won't believe it, but spending a lot of time far away from each other is difficult for animals as well and this duo of horses in the video below is a great example of it. After the most difficult moment comes the most beautiful one and it is the moment of reunion.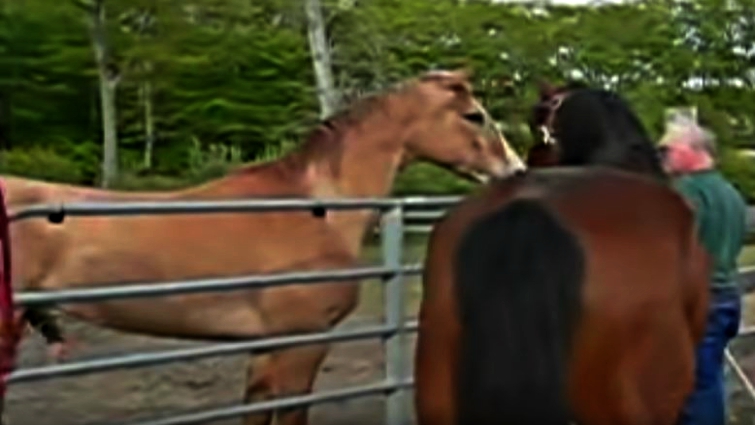 Getting to see again someone that you did not see for a long time. Right at this moment, those touching tears drop out of your eyes. Maybe it does not seem as touching regarding horses, however, it is still the same. Let's get to know this duo in the video below.  A beautiful horse named Roxie returned to her home after eight long weeks. According to the video's description on YouTube, Roxie had been in the South Shore Equine Clinic in Plimpton, MA all that time being treated for wounds after she was impaled in the neck by something.

We don't know the details of the unfortunate accident, but we do know that it was very hard on this beautiful horse, both mentally and physically. Just like in this incredible reunion, when Roxie finally returns back to the ranch, she is overjoyed to see her stablemate, Quinn, who is equally happy about her return. What they do next is absolutely heart-melting. You can tell how much they missed each other so getting to see them back together was one of the most beautiful things in the world. I showed this video to one of my friends who is far away from his loved ones and he absolutely loved it. I would like you to do the same and remind them that they are definitely not alone.