I am pretty sure that in a way or another, every single person in the world is a music lover. No matter what, everyone has a favorite song or a genre to listen to. One of the best moments is when you get to hear your favorite song at the bar or somewhere else playing unexpectedly and then you instantly get hyped. Music is one of the best therapies and it is amazing to listen to it. Not only humans but animals like listening to their favorite tunes as well. 
Surprisingly, all of them have different music preferences as we have seen in a lot of videos posted. There have been horses who were totally obsessed about pop music and then we have others who were leaning towards heavy metal. It is so funny to hear them dance along to the music. Apparently, this Clydesdale here is a huge music fan as well. There is nothing quite like seeing the majestic Clydesdale horses strutting by as they frolic in a field. Thoroughbreds are among the most beautiful creatures on Earth.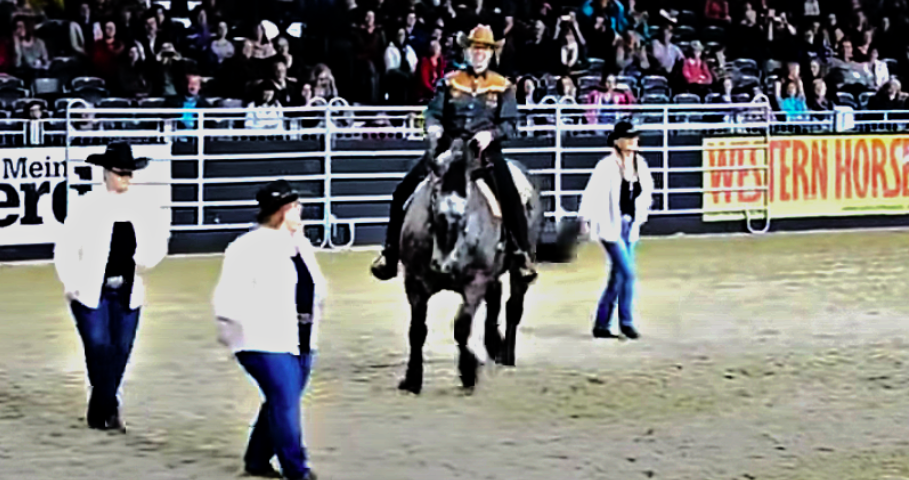 Even rescued and former workhorses have a grace, elegance, and beauty about them that is undeniable. Yet, as beautiful and graceful as these horses naturally are, they are also some of the most entertaining animals around. Their ability to bond with their people and work with them and who watch them are amazing.
Horses are strong and powerful animals, much stronger than we are, who can be extremely gentle. They also have better hearing than we do, allowing them to hear much more accurately than people. Perhaps this is one reason why the horse in this video is so much fun to watch. Billy Ray Cyrus's Achy Breaky Heart created a firestorm when it was released along with its signature dance.
It's still performed and enjoyed in many venues. The horse in this venue enjoys it, too! Well, so far we have seen horses who love a lot of different genres but country. I am really glad that we found one. Does your horse have a favorite song as well? Let us know in the comment section.