We've all heard of the Dog Whisperer, so let me introduce you to the newest animal sensation: the Horse Barber. Melody Hames, 32, started her "horse barber" brand nearly five years ago after she began clipping art into her horses' coats. She's taken her brand global and now clips art into horses all around the world. She's even worked on horses for HBO's hit show Game of Thrones.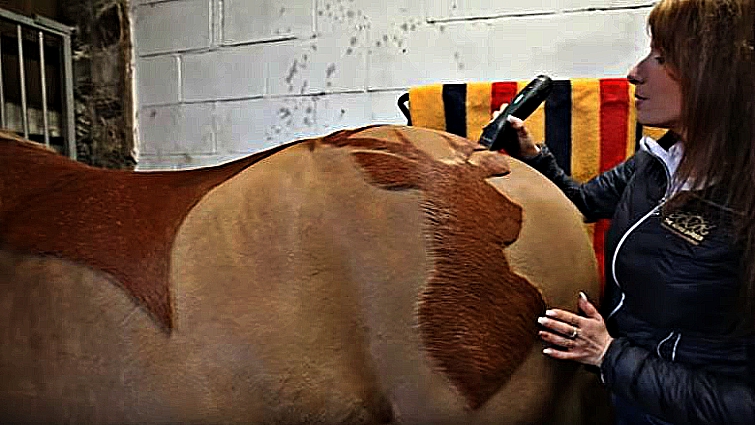 Talk about finding your niche and sticking with it, am I right? Melody told Caters News: "I started clipping when I was around nine-years-old and it has now become my full-time job. I travel around the world producing creative clips as well as teaching others the science and horsemanship behind clipping.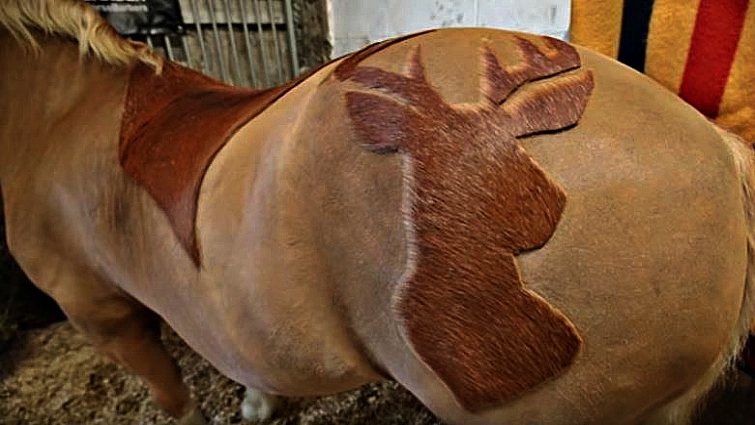 I clip all year round and not just when horses develop their winter coats, so on average, I can clip around five horses a day." Wow! That's a lot of work! Melody's horse and "business partner," Romeo, is often the focal point of her work — which makes total sense. How else would she be able to hone her unusual skill?

Melody says that sometimes, clipping the artwork into her clients can take as long as 10 hours to complete: "The creative clips obviously take more time and depend on how far I can get in a session. The horses well being is my priority, so if they become bored, I pack up and start again the next day. People's reactions are just amazing when they get to see the finished piece." To each their own, right? What do you think about Melody's creative artwork?