As horse lovers we usually have discussions over the different ways we lead our horses. Some people lead their horses at the shoulder, others lead their horse behind them.  We all have our own valid reasons for doing things a certain way.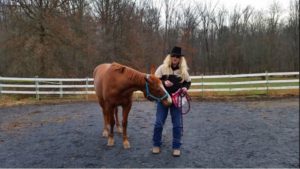 The truth is, there is no absolute right or wrong for this issue as long as the horse feels comfortable with that and you don't put yourself in a position of danger but you feel safe as well. What you are going to watch in this video is Dave Meier making a funny presentation of how to lead a horse. This 'horse screamer' shows us how to lead a horse a natural way and even though this looks pretty sketchy, you just can't argue with the best horse trainer in the world. Dave is truly brilliant and I laugh every time I see his clips.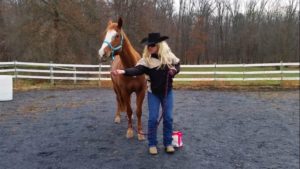 He has such a good horse to put up with all his videos and maybe this is the best 'natural horsemanship' demonstration on the Net. This guy has e real sense of humor as he has the ability to say funny things and see the funny side of things! Watch the video!
This looks pretty sketchy to me, but you can't argue with the best horse trainer in the world! THE HORSE SCREAMER shows us how to lead a horse… the natural way.

Posted by Dave "Showtime" Meyer on Tuesday, December 27, 2016