A video of a horse and his owner has captured the hearts of many after it was shared online. The video shows the owner lying down in the stable while the horse rests his head on the owner's chest. In a surprising turn of events, he nips the owner, but then immediately returns to cuddle and make amends. The video starts with the owner lying down in the stable, seemingly lost in thought. The horse approaches him and, in a display of affection, rests his head on the owner's chest. Suddenly, he nips the owner because he was not looking at the horse, causing him to startle. The horse was demanding for full attention. But the horse quickly realizes his mistake and moves his head away, as if to say "I'm sorry."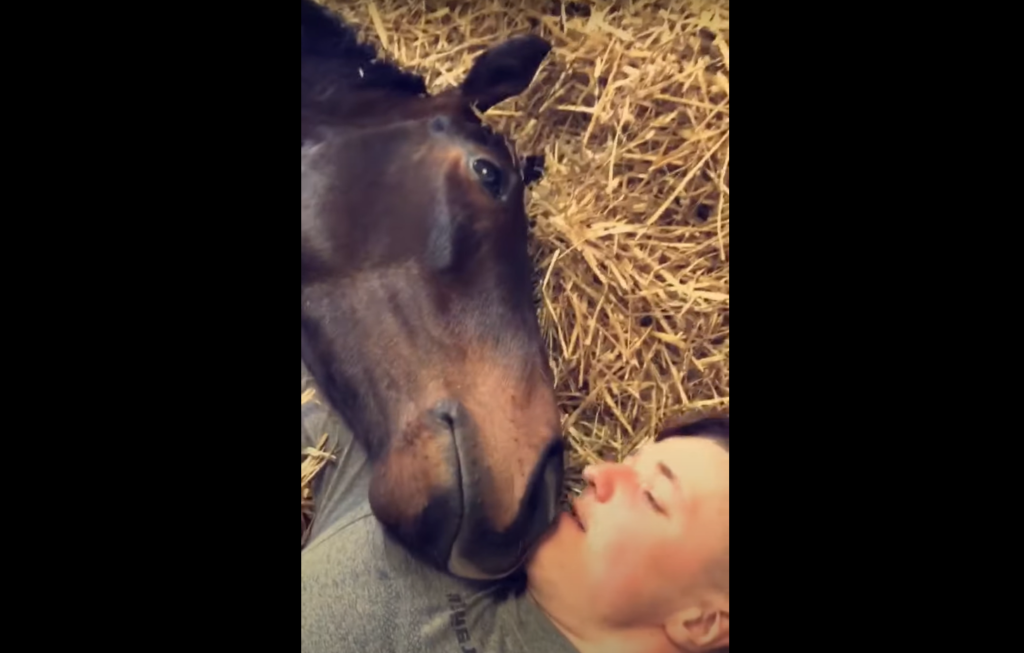 However, the owner doesn't seem to mind and invites him back for a cuddle. The horse hesitantly returns to the owner's side and they embrace in a heartwarming kiss. The video ends with the two of them snuggled up together, both seeming content and at peace. This video has captured the hearts of many who have viewed it online. It is a testament to the strong bond that can exist between a horse and its owner. Horses are known for their intuition and their ability to sense the emotions of those around them.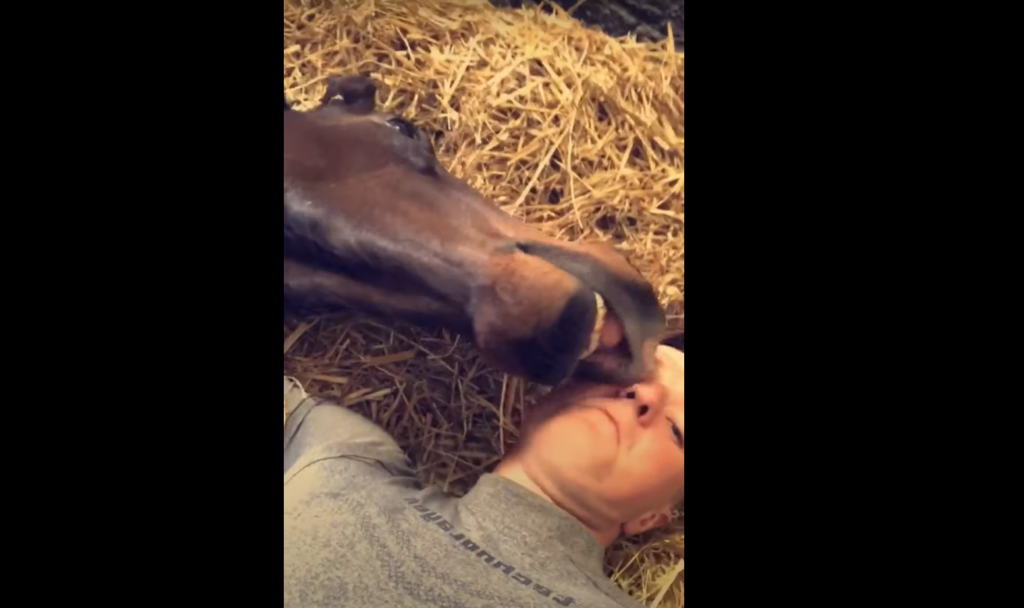 In this case, the horse seemed to know that his owner needed a little extra love and comfort, and he was more than happy to oblige. This video is a reminder of the unconditional love that animals can show to their owners. It has been shared thousands of times and has received countless comments from people who have been moved by the scene. Whether you are a horse lover or simply a fan of heartwarming moments, this video is sure to touch your heart and bring a smile to your face.

Overall, this video showcases the remarkable connection between a horse and its owner. It highlights the importance of treating all animals with kindness and respect and shows how much love and affection they are capable of giving in return. This video is a must-see for anyone who loves animals and wants to experience the beauty of their unconditional love. Please take a look at the cute video below for more, let us know your thoughts on the lovely video, and do not forget to spread out the video on social meda with your friends and family in order to make their day beautiful as well.