Horses can be the funniest animals as they can enjoy themselves over the most insignificant thing. They surely know how to have fun and play games in their free time and time spent with them is never wasted even if it is just watching them play around. Be it alone or with other horses, a horse is always up to the task and never lets us down.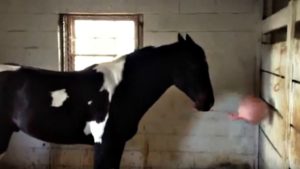 There are many videos on YouTube showing the funny side of horses and as much as we watch them, we still can't get enough. They love to play with things and what seems to us a crappy thing for them it can be really intriguing but when it comes to play with balls they become so cheeky, happy, and joyful.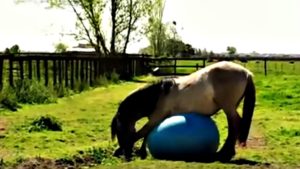 The video you are about to watch shows horses having skills, some being really goofy and some looking like they have amazing dribbling skills. Horses and balls seem to be an awesome combination for the horses to enjoy themselves and for us to watch something funny. Watch this funny compilation!