What you are going to watch in this video is a hilarious clip posted on The Horse Guru – Michael Gascon page on Facebook with the caption "What your man is really doing when he doesn't text you back!" It looks like Michael has invented a new horse sport which might be called 'Pool Noodle Water Jousting'. Together with a friend, on the back of their horses, the go into a pond and start a challenge like fighting each other with noodles.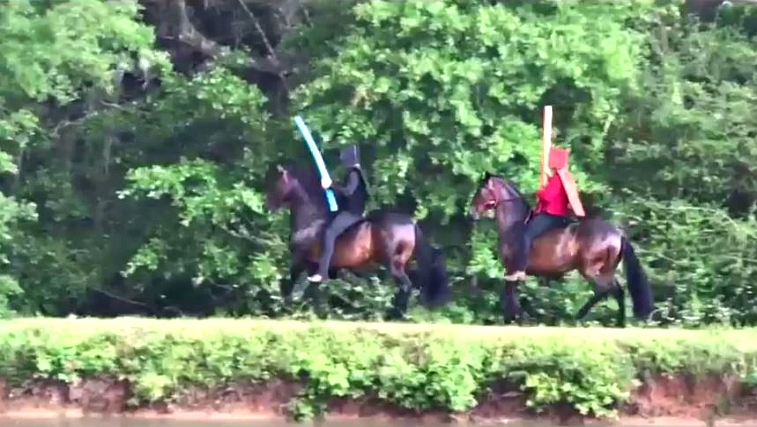 This is an up-to-date jousting and done only for entertainment without anyone getting hurt or injured but surely getting the thrill out of anyone trying it. They are wearing some protective cardboard armour while they ride their Paso Finos in the pond and then the fun starts. This innovative 'horse sport' video has over a million of views and thousands of comments and shares on Facebook.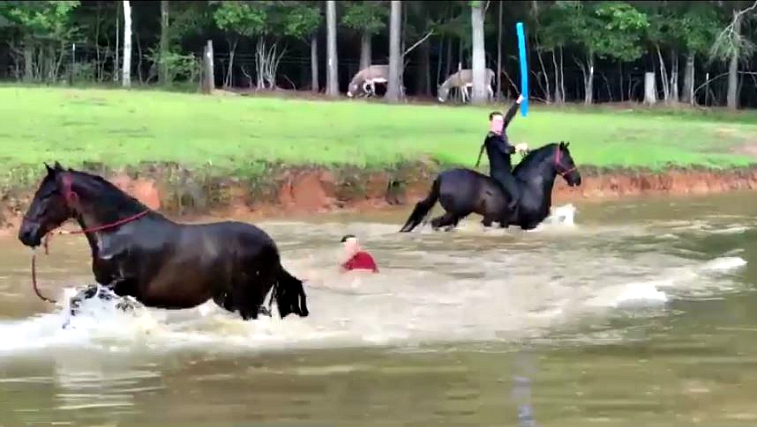 This was totally the idea of Michael Gascon who is the number one Gaited horse Clinician and trainer in the world today. Michael is renowned as being one of the world's preeminent competitors, trainers, colt starters, and worldwide Horsemanship clinicians for both Gaited and non-gaited horses. To the people who know him, He is proudly called "The Gaited horse specialist". Watch and enjoy the video!
What your man is really doing when he doesn't text you back!! ???????????? #medieval #WOW #pasofino #gasconhorsemanship.com

Posted by The Horse Guru – Michael Gascon on Sunday, April 30, 2017