As time passes by, we get to love our horses even more. Even if at a certain point in our lives we have to find other owners for our horses due to the circumstances, it will be one of the most difficult decisions for an owner to make. They have become like family members to us. A family member is always there to support you in your best and worst days, helping you push through all the difficulties that are associated with life itself.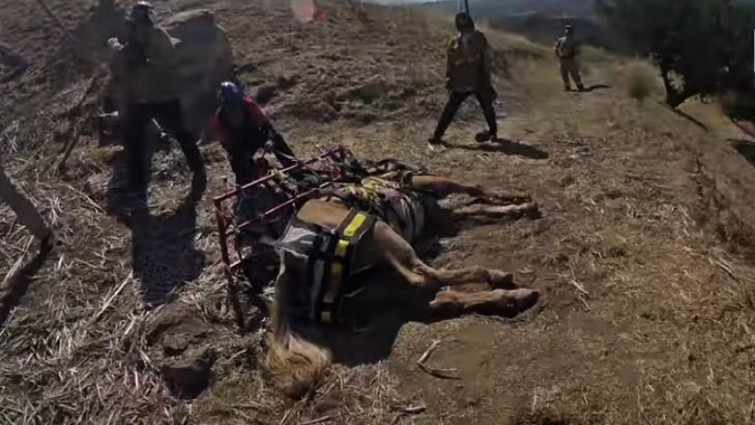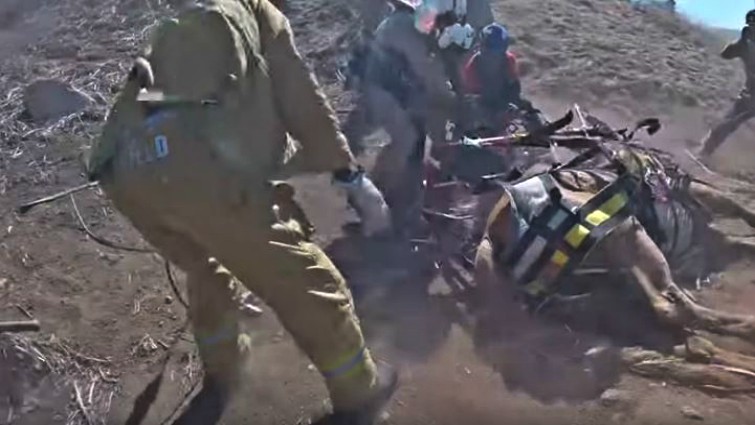 Horses are really good at doing that and whenever you will need them, they will always be there to make you feel good. SImply for this fact, leave alone a lot of other benefits that we get from horses, they deserve all of our love and respect. It is our obligation to do as much as we can to provide them with the best lives and support them the same way as they support us.


People who do not own animals can't understand such a relationship but I am pretty sure that it is the same thing with people who own other animals as well. A pet is guaranteed to make your life better, this is the fact. We should be really grateful for having them around us and it is our job to fulfill all the obligations mentioned previously regarding them.


This is what this video reminds us of. A six-hour rescue under a blazing sun took place as a horse who had fallen down a steep hill was rescued by helicopter. Sunny, a 30-year-old horse from Sunland, California, tumbled down a 15-meter hill during the night. The following morning, Sunny's desperate owner called the Los Angeles Fire Department as the old horse lay on the ground too exhausted to get up.


Firefighters teamed up with LA Animal Services SMART and thanks to a six-hour operation and the use of a helicopter to lift Sunny up the hill, they were able to get the animal back up on his feet. Suny's owner did not abandon her at any moment. Thank god that the amazing firefighters managed to bring Sunny back with her owner.