Thanks to the tireless efforts of Edgar's Mission and the folks at Horse Shepherd Rehabilitation Center, an orphaned foal has been given a second chance to grow up with a loving mother. The mare was ripped away from her baby and forced to foster another foal.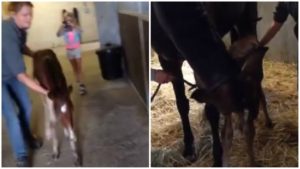 This happens quite often in the husbandry industry and many animals are left without their mothers and vice versa. Fortunately, there are cases when mares adopt other foals and they don't have any trouble accepting each other. It is such a sweet video that makes you watch it over and over again as it shows how considerate animals are to one another.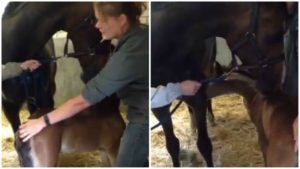 God created everything and didn't let anyone stay without love or care, everybody has his share, and this foal got its share of love from a different mother. We can learn a lot of things from animals. We just have to change ourselves and believe in humanity, because there is always hope. Enjoy the video!