When you think about horses, it is amazing to think about how little does it take to make them happy. A lot of people keep saying that having horses might be expensive and it is true, however, when you weigh the costs and the benefits, the benefits are way higher compared to the costs, hence, everyone who can afford to keep a horse should definitely consider it as an option as horses bring a lot of benefits, whether it is for physical work or pleasure.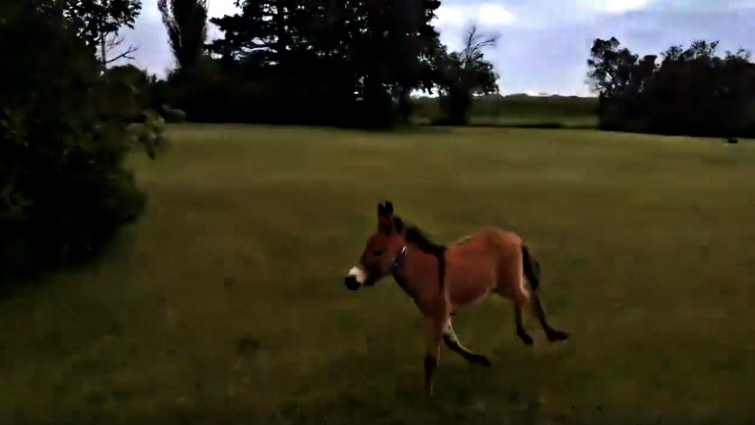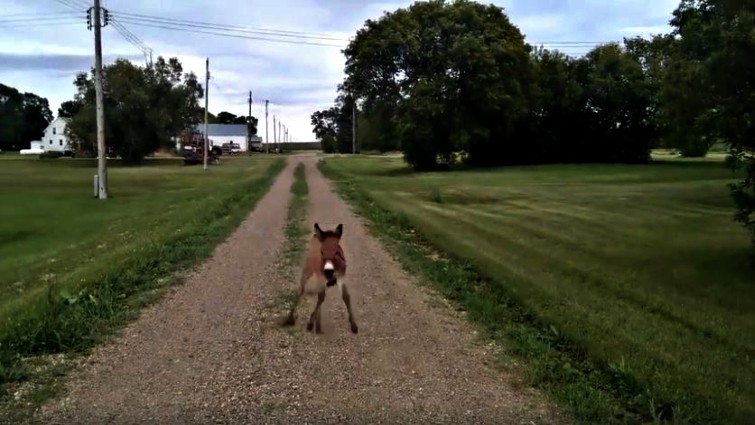 Horses have the power to make us feel instantly better, they can even make significant changes in people with psychological problems. Not only horses but equines in general. Talking about equines, there is a very interesting one that is so lovely which comes as a combination of two different equines. I am referring to mules. What is a mule? For those who do not know, here is what they are.


A mule is the offspring of a male donkey (jack) and a female horse (mare). Horses and donkeys are different species, with different numbers of chromosomes. Of the two first-generation hybrids between these two species, a mule is easier to obtain than a hinny, which is the offspring of a female donkey (jenny) and a male horse (stallion).


The mule from the video footage below is having so much fun and he clearly can't hide his fulfillment while his owner is laughing out loud. She is one lucky woman to have such a joyful mule around her. Smile and positive energy are the best healers for everything, don't you agree?! The baby mule is running around at high speed and he kicks his heels up because he is so full of energy.


His moves are hilarious and he knows how to use them. That seems to cheer up his owner and she really is having some great time while the baby mule is playing carelessly. I am pretty sure that there is a lot of having this mule around your house, isn't it? Please have a look at the video below and let us know what you think.
This boy has some moves! Festus, my little pony mule running and playing when I took his momma Jewel out to graze at night, he did this every night. <3 This video has gone viral with lots of comments on it, but he was my mule, not a donkey, and he has a great new home now. This was in 2015.

Posted by Michelle Hoyt on Tuesday, July 21, 2015