The Queen's Guard Horse, also known as the Household Cavalry Mounted Regiment, is an iconic symbol of the British monarchy and an essential part of the Changing of the Guard ceremony at Buckingham Palace. These majestic animals are highly trained and carefully selected to serve in this elite unit, and their impressive stature and discipline make them a sight to behold. The Queen's Guard Horses are all geldings, which means they are male horses that have been castrated. This is because stallions, which are uncastrated male horses, can be unpredictable and difficult to handle, especially in crowded environments like the streets of London where the Changing of the Guard ceremony takes place.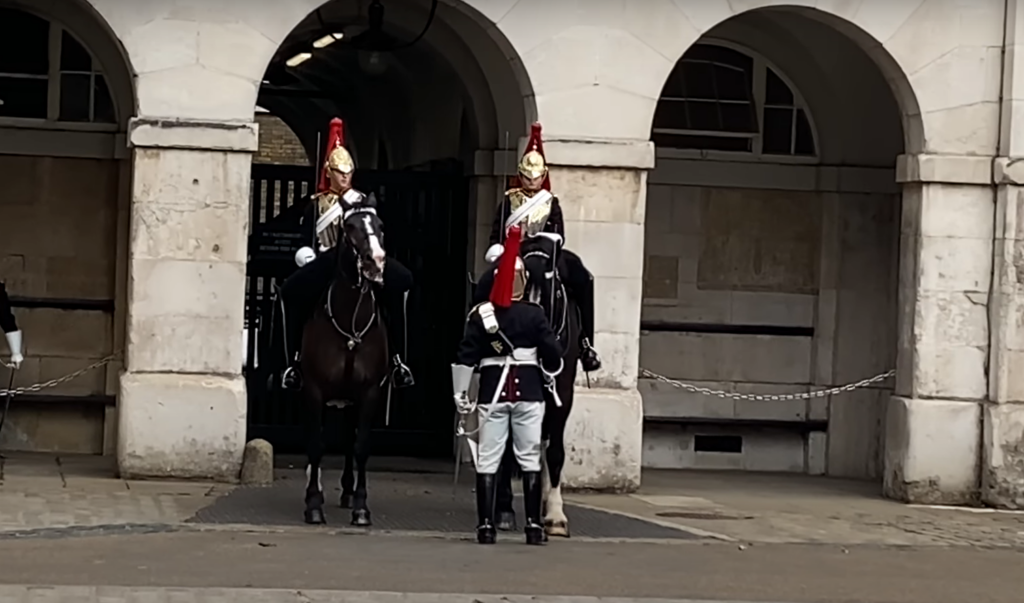 Geldings, on the other hand, are generally more docile and easier to train, which makes them better suited for this kind of work. The horses are chosen for their size, strength, and temperament. They must be at least 16.1 hands high (about 5 feet, 3 inches) and have a dark coat color, such as black, brown, or bay. They are carefully trained over a period of several years to perform the precise movements required for the Changing of the Guard ceremony, such as marching in formation, standing still for long periods of time, and remaining calm in the midst of loud noises and crowds of people.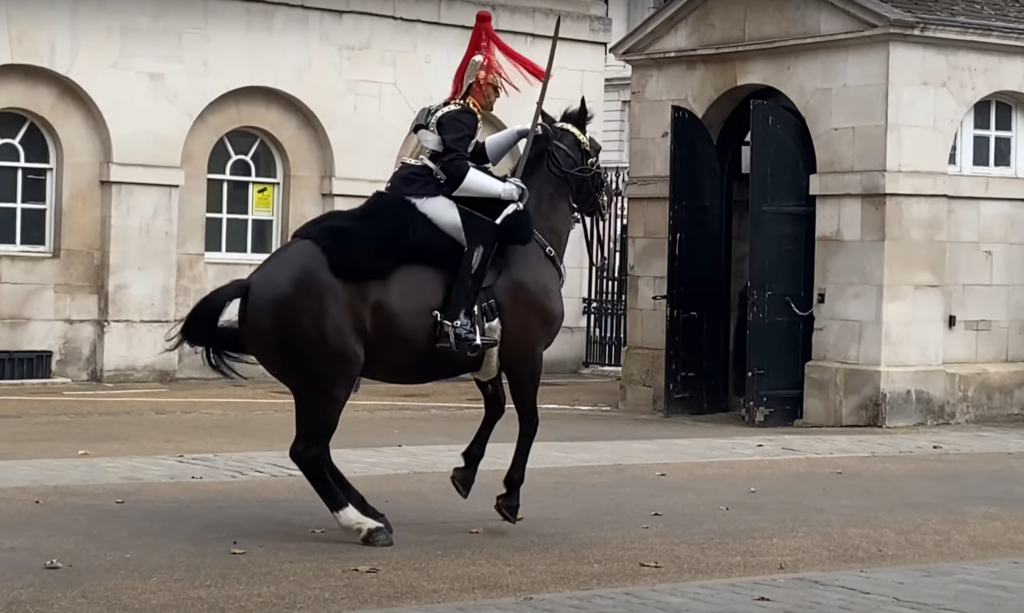 In addition to their impressive physical abilities, the Queen's Guard Horses are also well-cared for and pampered. They are stabled in luxurious accommodations and receive the best possible veterinary care. They are groomed daily and their coats are brushed until they gleam. They are also fed a special diet to ensure that they remain healthy and strong. Overall, the Queen's Guard Horse is a testament to the skill and dedication of the British military and a beloved symbol of the monarchy. Their impressive stature and discipline make them a sight to behold, and their role in the Changing of the Guard ceremony is a cherished tradition that has been passed down through the generations.

In the following video, we will show you a Queen's Guard horse that actually goes crazy. In fact, the horse refuses to go in the sentry box. He leaves the box even when lead in the box by two soldiers. At one point the guard was about to be thrown off the horse but he did very well to stay on the horse. Well, such cases can happen and that is why we should always be prepared. Horses might get out of control due to external factors or poor handling time to time. Have a look at the video for more, let us know your opinion on the video, and do not forget to share the video with your loved ones on social media.