There's not much that feels better than a good back scratch, right? Just take it from a horse named Rosie. On June 15, 2016, Rosie's pint-sized owner was soaking her injured feet in cold water and scratching the horse's back. "My daughter jumped right in the water with Rosie and started scratching her back," Melissa Giordano, the girl's mother says.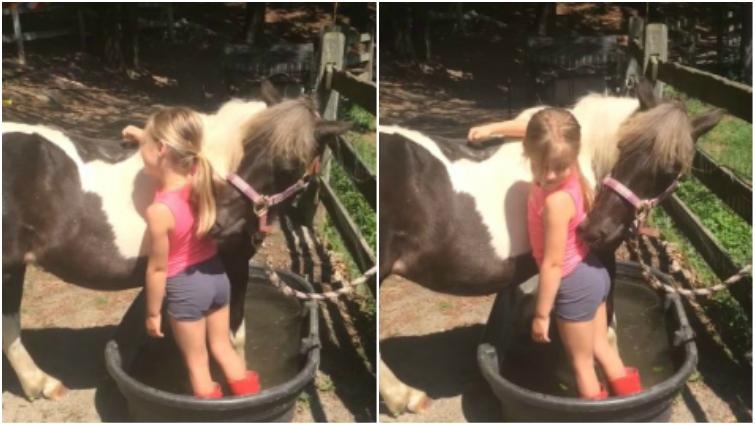 "My daughter and she are the best of friends." Rosie appreciated the gesture so much that she decided to poke her head around the little girl's shoulder and rub her back to return the favor. The little girl also noticed something really funny about what they were doing. "If I stop, she stops," the little girl says in the video.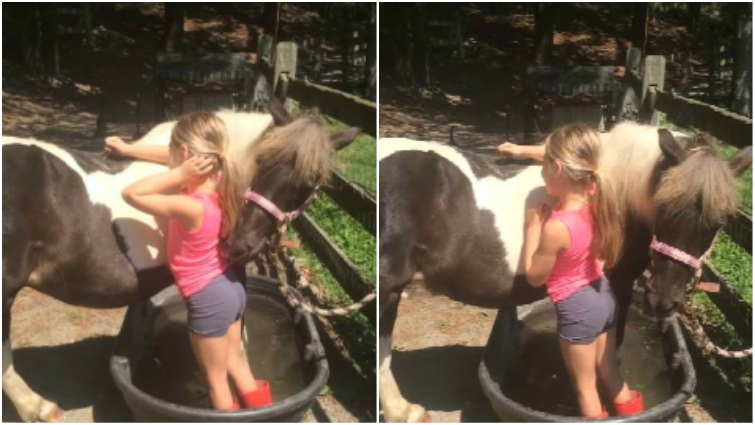 As you can see in the video, when she pauses her scratching, Rosie mimics her and stops rubbing her back. Rosie was rescued from being sent to Mexico to be killed two years ago by Helping Hearts Equine Rescue Inc. Once she was nursed back to health, the family adopted the horse. "She is the sweetest pony around," Melissa says.

"We are so happy she never made it to Mexico!" The pair clearly love each other! There's no doubt that children and horses have a close bond. Like this horse who loved rocking a baby back and forth in her baby seat. Then there's this adorable therapy mini horse who's been visiting sick children since 1997.