Horses do not naturally like being mounted, it goes against their instincts. Most horses, even well-trained ones, react at failed mounting attempts and taken off across the paddock. Some react really badly by bucking or even bolting causing damage or injury to the person trying to mount them.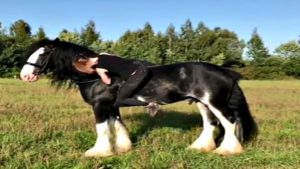 Some are so gentle that whatever method or way you try they just stand still, patiently waiting for you to get on their back. What you are going to watch in this video is one of those examples when the horse doesn't move a bit but stands still until the girl is on his back. Maybe, this gentle draft horse has been trained to act like that and not even flinch at what the girl does.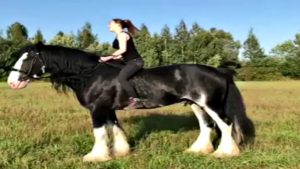 Apparently, they must have a great relationship and this girl and her majestic steed really love one another unconditionally. Mounting a horse involves some variations but this girl has her own way and she makes it look so easy. Watch the video and please let us know what you think!
Credits to @rey_lint;@fairytale.horse |instagram

Posted by Schumacher Fenomeno on Thursday, December 6, 2018