Have you ever wondered how horses sleep? Many of you already know that horses sleep differently from all the other animals. In fact, one of the most popular facts about horses is that they sleep while standing up. But it turns out, that that's not entirely true.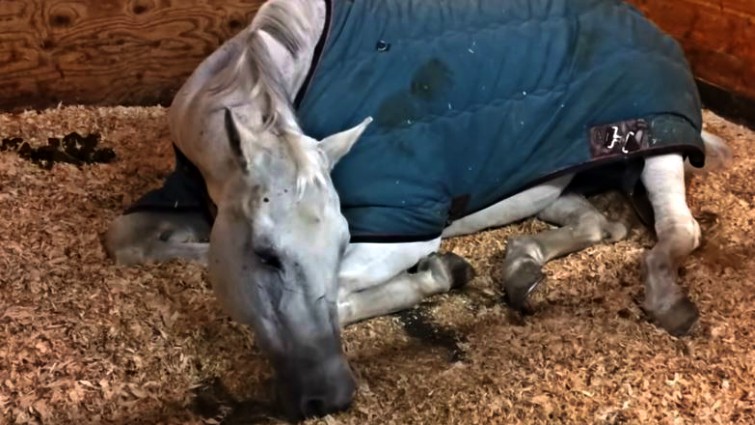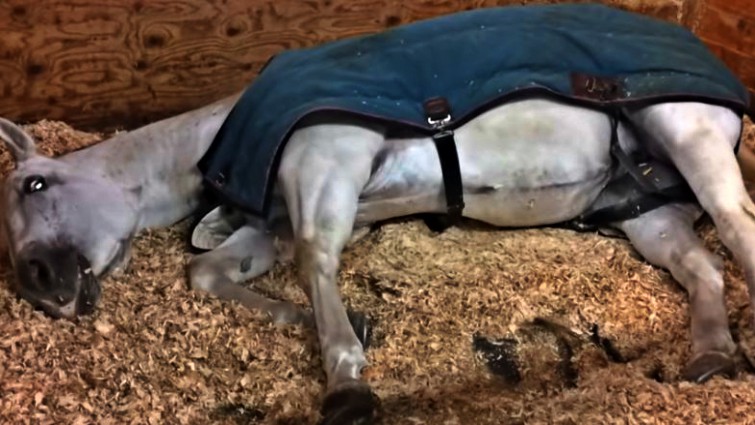 Yes, they do nap while standing on their feet but they won't sleep intensely or enter the REM phase of sleep. It's actually just a popular mistake to say that horses sleep while standing up because when they need to fully sleep they will lie down.


The real reason why horses stand on their feet while they nap is that they're prey animals and if there's a predator near them, horses can't waste their time getting up, that's why by sleeping on their feet they can run away much faster and ultimately save their own lives. Below we have decided to show you a funny video of a beautiful horse who is taking her afternoon nap.


Her name is Trendy and she is a beautiful 1988 AQHA mare, who appears to dream a lot during her sleeping. We are pretty sure that she's dreaming about winning a horse race or a horse show. Just look at how she is running in her sleep!


This is not the first time, we have seen hilarious videos of horses doing funny gestures while they are sleeping. Every horse has its own sleeping habits but what we know for sure is that they all love sleeping on a perfect sunny day. Watch the video below for more!