Horses are really up to anything and as they are so unpredictable. They sometimes surprise their owners and also the people around them. What you are going to watch in this video is a gifted horse that is able to make fart noises with his mouth. It is really entertaining for the people around the horse as this puts a smile on their face all day long.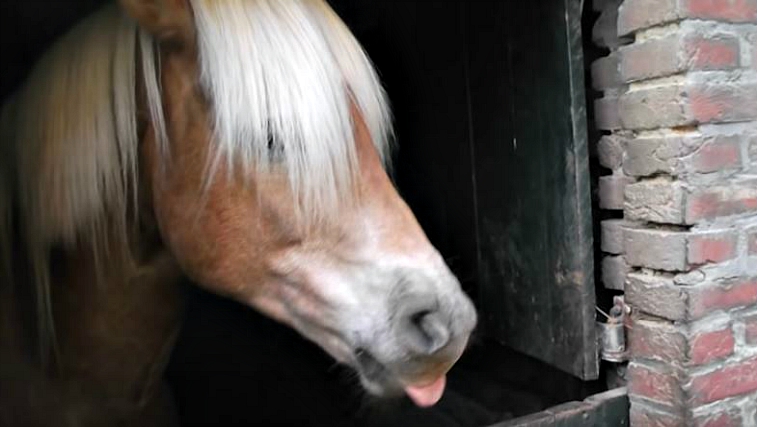 As a matter of fact, the horse himself seems to have fun making those farting sounds. He sees that people like it and he keeps on with that for the sake of their amusement. But, according to research done this is called wind sucking. A habit horses will get when they are nervous and stalled too often. It's a sign of stress and boredom.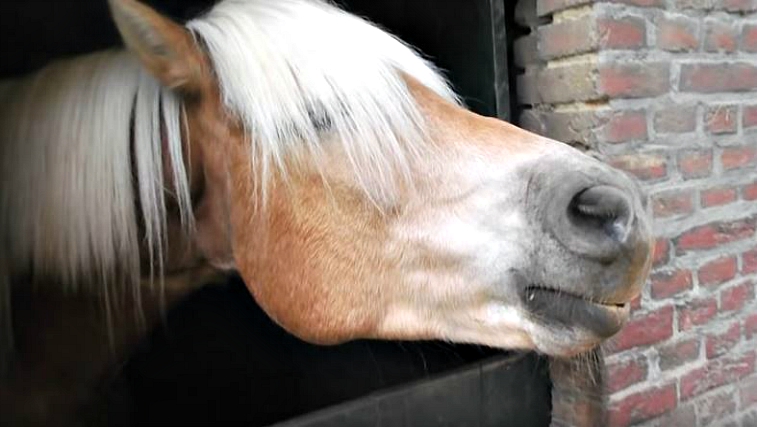 This is surely entertaining, yes, but the reason the horse is doing it, according to research, is because its life in a nutshell is boring. Wind sucking is another term used for horses when they grab on to a post or railing with their teeth and suck in air. The horse really seems to have fun and to like what it does. What do you think about this? Leave your comments!