We can't deny that there are days when you don't feel like doing anything and you wish you didn't have to get up from your bed at all. I'm pretty sure that this has happened to anyone because from time to time, we just need a break from everyone and everything. That's true not only for humans but also for animals!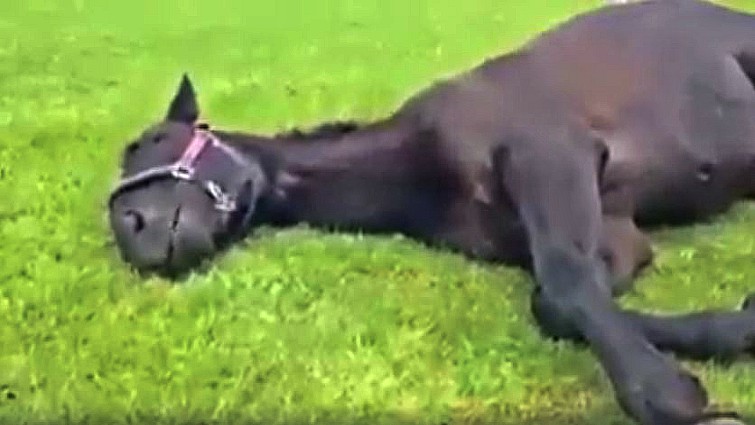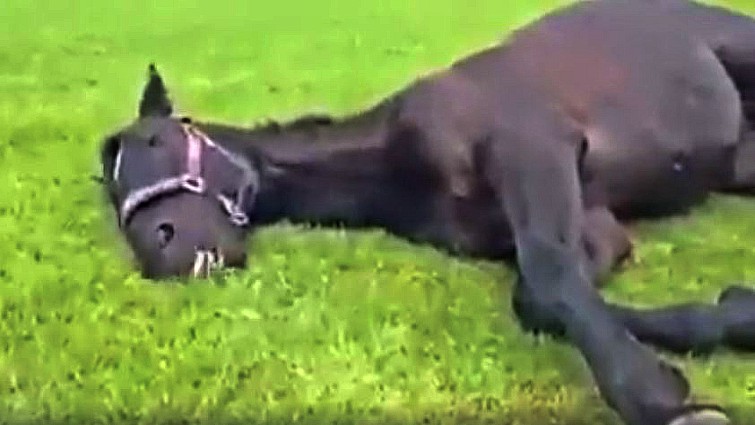 We are used to seeing them always very active, energetic and always moving around but there are times when even they just want to lay down without doing anything. That's why we have seen many videos over the internet of lazy animals who refuse to get up and make us laugh out loud with their funny reactions.


Today we decided to show you one of the funniest videos featuring a lazy horse who is eating grass while laying down. It's definitely "a mood"! There are several horse owners who have filmed their horses laying down resting for hours or even worse, pretending to be dead every time someone has tried to ride them. Some horses are just simply lazier than others.


Cold blood horses are more laid-back than energetic, which is slightly the reason why they have these names. There are many reasons why a horse might be lazy and inactive, apart from just having a laid-back nature, that's why in some cases it is important to consider if your horse might be sick, as illness and weakness will affect a horse's desire to move and work. Watch the lazy horse in the video below!
A whole new level to the meaning of laziness!! A goofy horse!Video Credit: Line FallesenVideo of mare, Lise, eating in her sleep. She does it all the time. ????

Posted by Horse Talk on Monday, July 13, 2015