Jumping is one of the most popular equestrian sports that has gained a lot of attention these past few years and is considered as one of the most-watched sports amongst the horse enthusiast all over the world. For anyone who is interested in this discipline, you have to know that getting the right horse is essential but the level you compete at can also make a difference.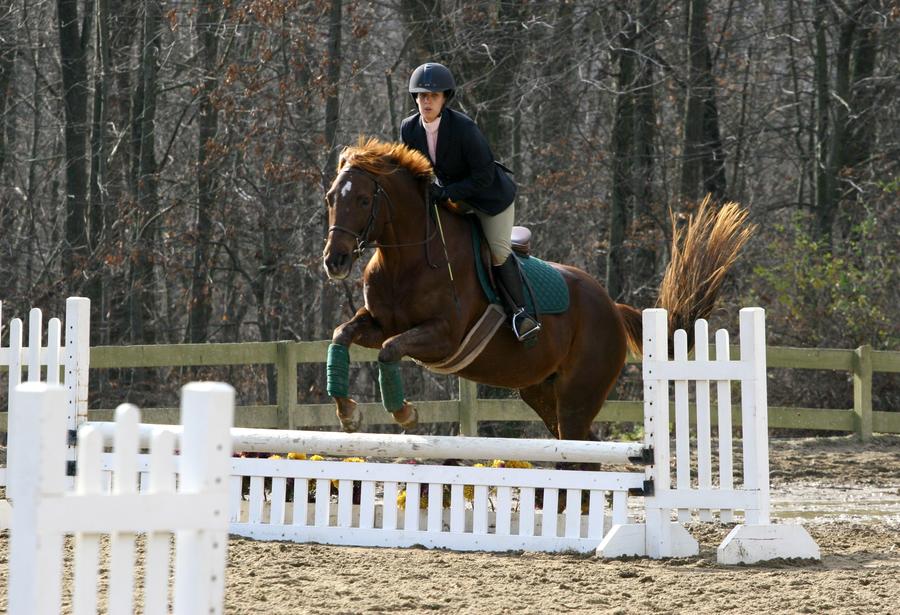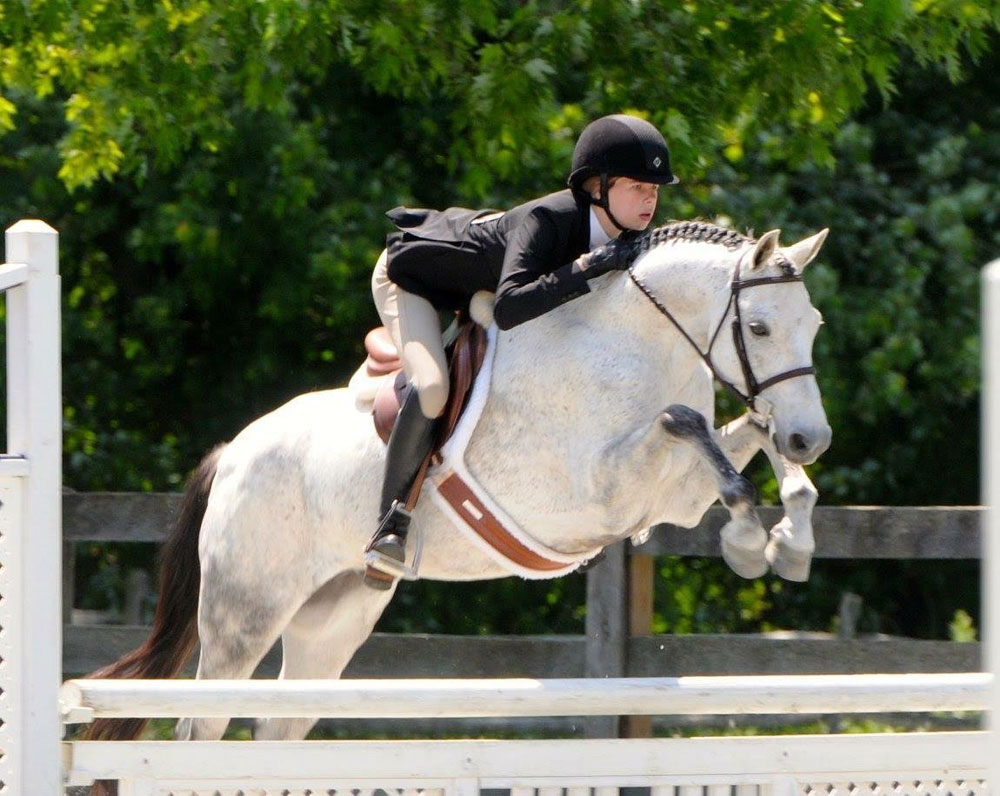 We all know that all horses can jump but when you decide to enter a competition, you definitely want the best jumper you can acquire. When you mention horses and jumping most people only think about show jumping because it is absolutely the most famous type of jumping, particularly on an international scale, but you have to know that there are also other kinds of jumping such as hunter or cross country. Below we have compiled a list with the best horse breeds for jumping, at all levels. Keep reading!






QUARTER HORSE
Quarter Horses are mostly known Western horses but the truth is that they also make very good jumpers. The Quarter Horse is a very strong horse that gives it a strong jump but it's also able to turn on a sixpence which makes it great around a jumping course.



WELSH COB
The Welsh Cob is not only the largest amongst all the Welsh breeds but is also considered by many people as the most enjoyable ride and drive horse in the world. They are very adaptable and these past years they have become remarkably famous as a hunter jumper. The breeds cob traits along with its jumping skills make it a solid favorite on the hunter jumper discipline.



IRISH DRAUGHT
The Irish Draught is usually considered as the English equivalent to the Quarter Horse and it's definitely a good comparison. The Irish Draught is an incredible horse that can compete probably in all disciplines but is also able to compete at all levels, from amateur to worldwide professional, as such they're excellent for all kinds of jumping. The Irish Draught has been utilized in the growth of a great number of sport horse breeds, due to its strong hooves that enable it to land on hard ground without affecting the horse.



TRAKEHNER
The Trakehner is a german breed known as Germany's most radiant and loved warmblood. They are capable of competing not only at intermediate competitions but also on international stages. The Trakehner horse is preferred for its unique style as well as it's jumping technique. Lloyds bank, a bank in the United Kingdom always features Trakehners horses in their ads.



THOROUGHBRED
Thoroughbred horse is merely known as a racehorse rather than a riding or jumping horse but, they are also great jumping horses. There is no doubt that they are incredible racehorses but it turns out that they can exceed in other disciplines too. Their pace and strength make them an excellent choice for jumping competitions, particularly showjumping and cross-country. Thoroughbreds have a large amount of endurance and are usually able to go long distances without getting tired after many other breeds aren't able to.



DUTCH WARMBLOOD
The Dutch Warmblood stands at the top of not only the jumping world but also in a lot of other equestrian sports, always starring in the top three of the WBFSH's yearly rankings. Thoroughbreds during different periods of the breed's history have been hybridized with Groningen and Gelderland horses to develop the breed we all recognize today.



WESTPHALIAN
The Westphalian was first bred as a draft horse and then developed into a sophisticated carriage horse but when the reputation of carriage driving started to decrease, Trakehner and Thoroughbred blood were applied to modify it into the active sports horse it is today. Since the 1980s the Westphalian has won several medals at most of the Olympics, not only in showjumping but also in other disciplines such as dressage and eventing.



BELGIAN WARMBLOOD
The Belgian Warmblood is an excellent breed who unfortunately is very underrated, often considered as a crossbreed rather than a solid breed. Different breeds were mixed to create a strong competition horse that we know today. Unlike the other warmblood breeds, the Belgian Warmblood is a new breed, being less than 75 years old.



SELLE FRANÇAIS
The Selle Français was considered as a type rather than as a breed because most provinces in France developed their own version. Most of these 'versions' were alike in temperament, form, and appearance, as well as in bloodline, that's why they unified it as a single breed. The fact that it was always developed as a saddle/riding horse means that it's perfectly adapted to be a top-quality competition horse.