One thing that is widely known about horses is the fact that they are powerful. Since thousands of years ago horses have been one of the most important animals helping the development of the society that we have nowadays. When it comes to transportation, horses were the most popular mean of transport. Today, it is used simply because people enjoy it as it is a very pleasant experience, which is the case in the video below as well.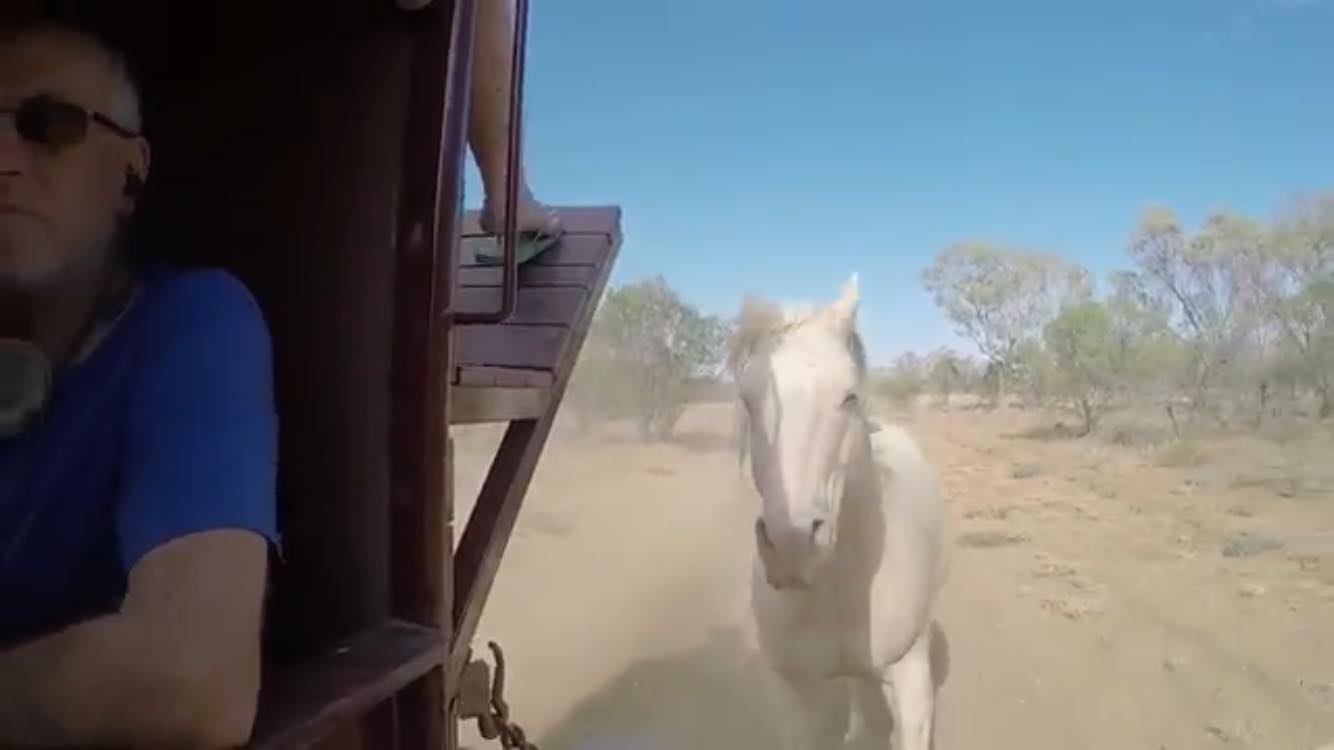 4 strong horses are pulling a coach and a fifth horse joins on the way. One of the great things about working with horses is that you can form incredible bonds with the right horse. That happened with Richard Kinnon and his stallion, Whitey. Kinnon drives coach rides for Cobb & Co in Longreach, Outback Queensland. When Kinnon sets out on a coach ride, Whitey often follows along behind. Watch the video below to see how Whitey tags along while Kinnon is on the job.


Not only is Whitey's behavior pretty adorable, but Whitey himself stands out due to his unusual and striking appearance. Whitey is a beautiful example of a Cremello, which refers to a particular color of horse that results when the horse inherits two cream genes from its parents.


Whitey seems very happy to join these amazing horses as you can see in the video below. He is different from them appearance-wise, however, he is more than welcomed to join these four horses. Please have a look at the video below and let us know what you think about this beautiful moment. If you think that this video is worth sharing, make sure to share it with your friends so they can enjoy it as well.