Firefighters in Mesa, Arizona, received an unusual call to save a horse that had fallen into a swimming pool. The poor 12-year-old Arabian horse has lived all his life at the Mark Branham's house, who is also his owner. Although the property is very big and animals have a lot of space to walk around, one day the Arabian horse named Stormy got into trouble and went somewhere he shouldn't go.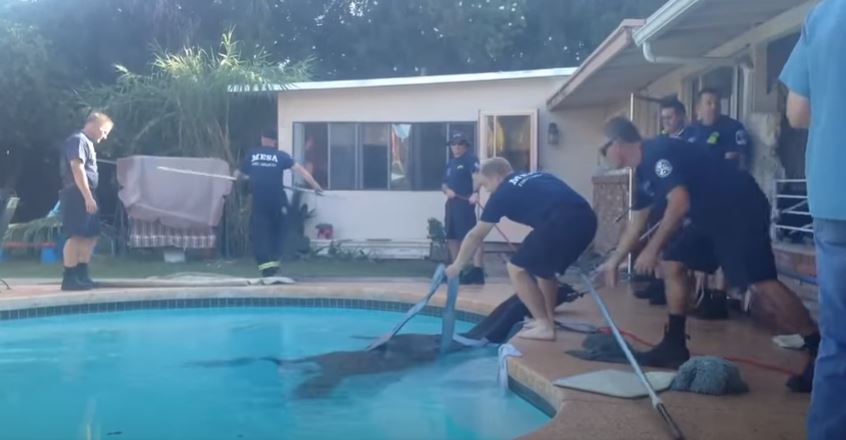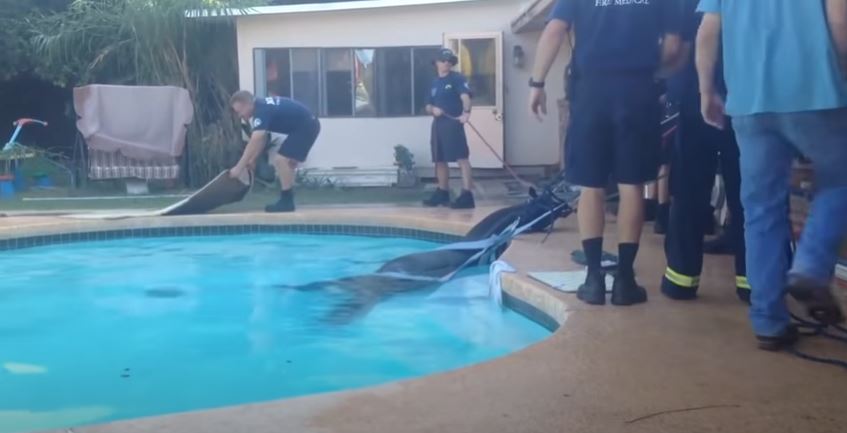 Luckily for him, his owner noticed that a strange noise came from the pool and he immediately went there and saw Stormy stuck inside the pool!  The poor horse was attempting to pull himself out of the pool but all his efforts were unsuccessful.


Mark himself tried everything to help his horse but couldn't do anything all alone so he called 911 for help. As they were waiting for the firefighters to go there and save the horse, Mark and some other people did everything they could to keep the horse's head over the water.


Stormy was sedated by a veterinarian because that was the only way for him to remain calm while the firefighters. A veterinarian sedated Stormy in order to keep him calm, while the firefighters covered straps all over the horse.


Eventually, they managed to get him out of the pool and everything went well. The veterinarian said that Stormy was in good condition and only had some took scrapes on his legs. He made sure to take care of Stormy until he was calm again. Watch the video below for more!