Beautiful and rare, the Knabstrupper horse breed is one of the most unique horses in the world. These horses are famous for their outstanding spotted coat, but there is a lot more about this horse that will make u fell in love with him. The Knabstrupper horse was developed because a long time spotted horses were very widespread in Europe. Sadly, the crossbreeding nearly destroyed this breed and the purebreds of this breed dropped immediately. Nowadays it isn't clear if there are any purebred Knabstrupper horses left.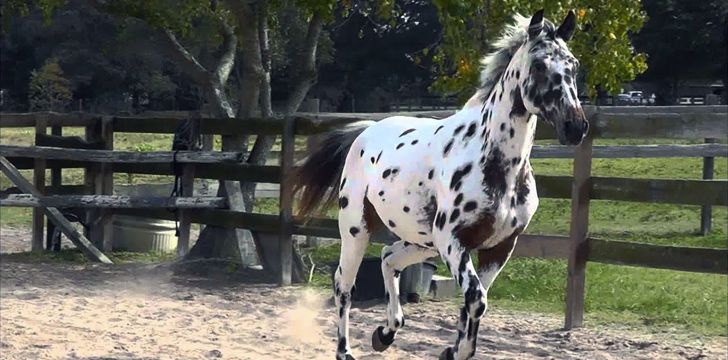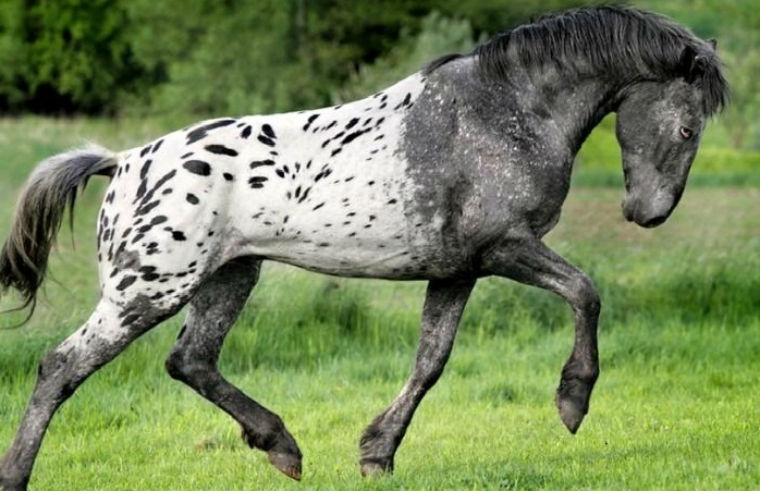 Knabstrupper horses have taken a mixture of Appaloosa bloodlines to strengthen the genetics of this breed so that this breed would still survive. They are excellent general riding horses, compete in dressage or show jumping, and can even be taught to do tricks in different circuses. This breed can be found all over the world nowadays, from Denmark to the United States. Below we are going to show you some of the most interesting facts you should know about the Knabstrupper horse, so you can get to know this amazing horse better. If you want to buy a Knabstrupper horse, then these facts will help you decide. So make sure to read them carefully!



1-The Knabstrupper horse was developed in Denmark
The Knabstrupper horse is one of the oldest breeds in Europe, which was founded in 1812. Spotted horses have been around since ancient Spain but the Knabstrupper horse draws its root to a single mare. A Danish merchant named Flaeb purchased a chestnut blanketed mare from a Spanish officer. Later, this mare was bought by Major Villars Lunn and got the name Flaebehoppen — which means "Flaeb's mare". He delivered her to the Knabstrupgaard Estate in Holbaek, Nordsealand, Denmark. In Denmark, he developed Flaebehoppen to a Frederiksborg stallion, creating a colt with unique coat color. This duo went on to produce excellent horses who would be named the Knabstrupper.



2-The Knabstrupper horse was almost destroyed
The Knabstrupper horse was at real risk and this was because of the inbreeding, as there was a short population of breeding horses. A penalty in the Knabstrupgaard nearly destroyed this breed, but the attempts by the breeders of the Knabstrupper horses managed to recover the Knabstrupper horse breed. In 1971, Appaloosa stallions injected their bloodline into the breed. As both breeds come from the splattered Spanish horses, the Knabstrupper earned life from this mixture.



3-Americans couldn't enjoy this horse until 2002
The Knabstrupper horse only arrived in North America in 2002 and now it has a verified registry, established in 2005. Today the Knabstrupper horses were affected by horses including the Danish Warmblood, Trakehner, the original Frederiksborg, and of course, even the Appaloosa.



4-They are recognized all over the world for their unique spots
The Knabstrupper horse breed is known for its stunning spotted coat. It can have all the patterns of the leopard complex, but more prevalent is the "leopard" design: stable white with spots. There aren't two Knabstrupper horses who look exactly the same. All these spots can evolve from a bay, black, or chestnut color. Rarely, just like the Appaloosa horse, the horses may be born without any markings but they will still have the leopard complex genes.



5-There are three types of the Knabstrupper horse
1-Sport Horse. This horse is being developed especially for competitive events. They tend to shine in dressage, but also in show jumping and eventing.
2-Baroque-Type Horse. This type of horse is moderately smaller and a little larger than the sporting horses. Their build is more like the carriage horses before the period of industrialization. They are very patient, perform great under pressure, and give riders a compatible experience.
3-Pony-Type Horse. This type of horse is more petite and tends to be the favorite horse for families. They are an exceptional beginner's horse, very loyal, and still have the same body figure and coat color as their bigger equivalents.



6-They have a kind temperament
The real significance of the Knabstrupper lies in its nature. They are very kind horses and very easy to train. They have immense power, endurance, and enjoy consistently good health. Because of all these qualities, the Knabstrupper started to be perceived not only as a workhorse but also as an excellent performance horse. Their potential and strength were seen as an excellent asset, particularly when coupled with their gentle nature.  With the fame of the Knabstrupper horse and having three different types accessible so that everyone can own a horse they fancy, the Knabstrupper Horse is definitely one of the most popular horses today.