It's been quite a long time since the last time that we went to see a horse event in person. It is quite understandable that we can't do that right now due to the situation with Covid-19, however, I believe you all miss attending such beautiful shows. Well, it is not in our hands, the only thing that we can do is pray for the good old days to come back, which I believe it is going to take quite a long time. Before continuing with the video below, let us explain what barrel racing is to the newcomers on this page.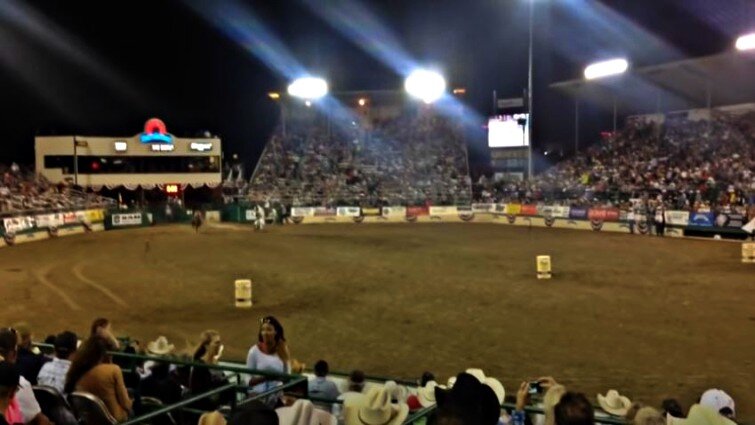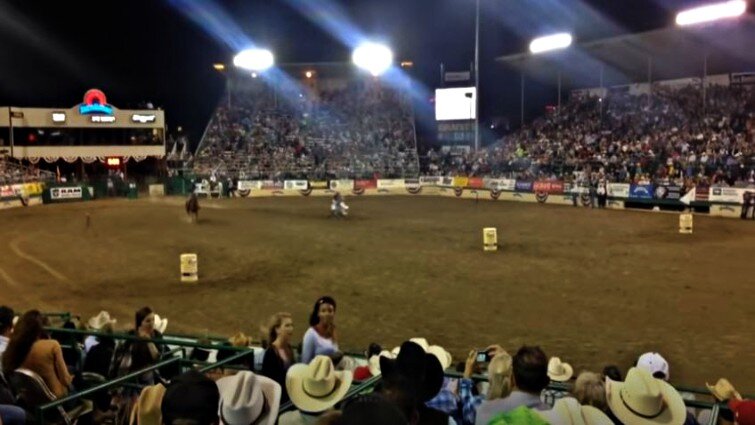 Barrel racing, a popular rodeo event, is a race against time as a horse and rider zoom around three barrels set in a triangular pattern in an arena. The pair circles each barrel once, finishing at the top of the triangle, then gallops as fast as possible back to the starting line. To run the cloverleaf pattern as quickly as possible, a horse must possess intelligence, trust in its rider (usually a woman), enough agility to negotiate turn-on-a-dime maneuvers around each barrel, and lots of speed for the final dash across the arena.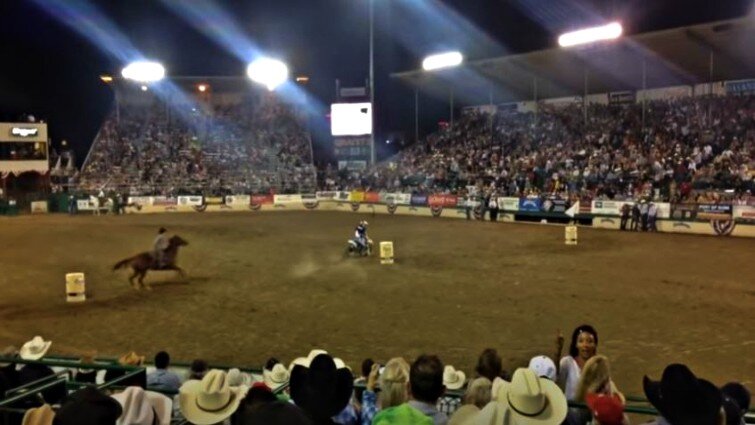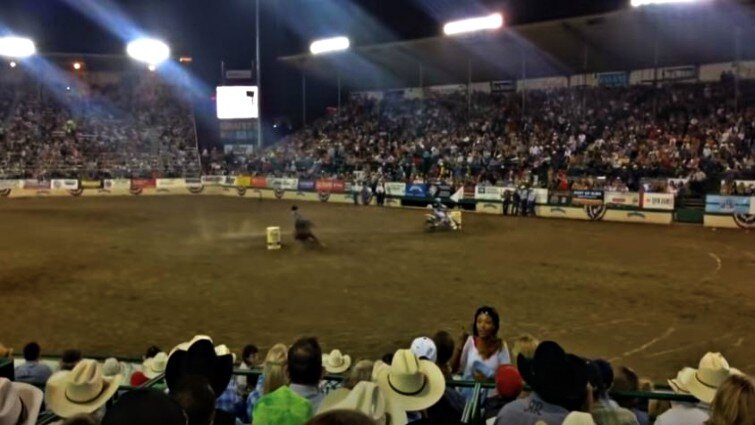 Agility and speed make the American Quarter Horse a common breed choice for barrel racing. Quarter horses specialize in sprinting, and, according to the American Quarter Horse Association, they are capable of attaining speeds of up to 55 miles (88.5 kilometers) per hour and running a quarter of a mile (0.4 kilometers) in less than 21 seconds with a standstill start. Rodeos will occasionally pit a barrel racing team against a dirt bike, with each contestant performing the cloverleaf pattern simultaneously then dashing to the finish line.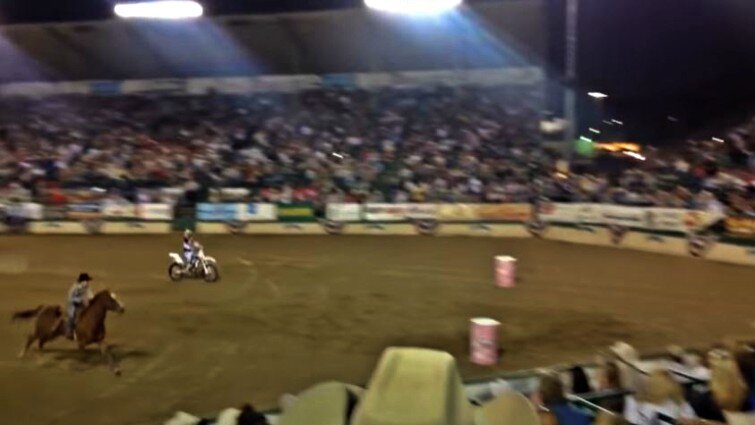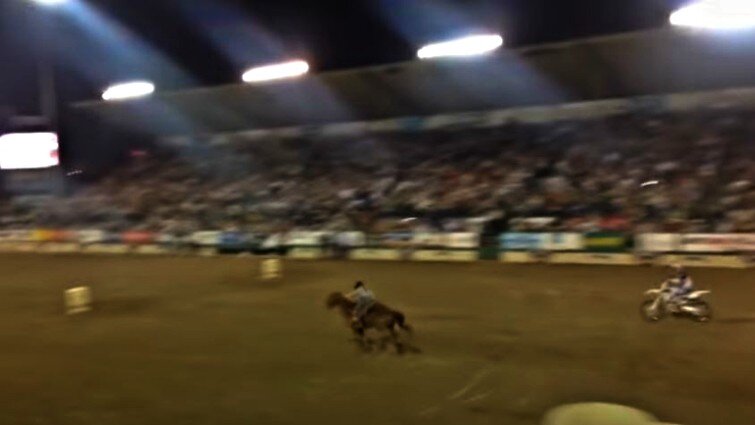 It's an exciting event to watch as the horse and rider's agility and teamwork compete against the bike's motorized speed. One such competition was captured on video and posted by RM Videos in August 2014. I believe this is one of the most spectacular performances ever and no person in the horse world should miss it. Please have a look and let us know what you think. You won't be disappointed.