1) The biggest equines in the world are the draft breeds. These horses were bred to pull or carry large loads. Included in the draft breeds are the Shire, Percheron, and Clydesdale horses. Before the use of trucks and tractors, draft horses pulled plows, wagons, streetcars, barges, and other farm implements and conveyances. They were also used by militaries to carry soldiers and supplies and to pull equipment and weapons. They are still used in some parts of the world for farm work, notably in North America within Mennonite and Amish communities. And they are better for the environment for small logging operations. Draft horses are the gentle giants of the horse world. They are known as "cold blood" who have docile, stoic temperaments. Today, they are popular with those who enjoy driving, competing in heavy horse pulls, and those who want large but dependable, quiet riding horses.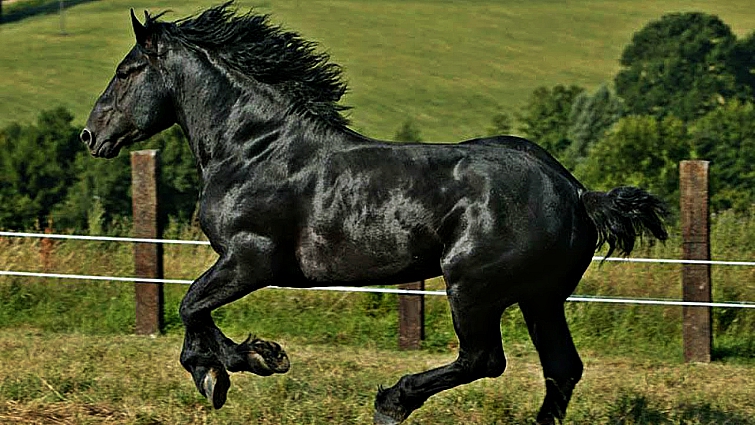 2)  The smallest horses in the world are ponies. There are several breeds specifically developed for their diminutive sizes such as the Miniature Horse and Falabella. Ponies are very hardy, and they tend to live longer than their larger relatives. For their size, they are very strong and, historically, even ponies like the small Shetland were used as pack and draught animals. Ponies are enjoyed by children and are often their first experience in riding a horse. They are very smart but are prone to obesity and problems like laminitis.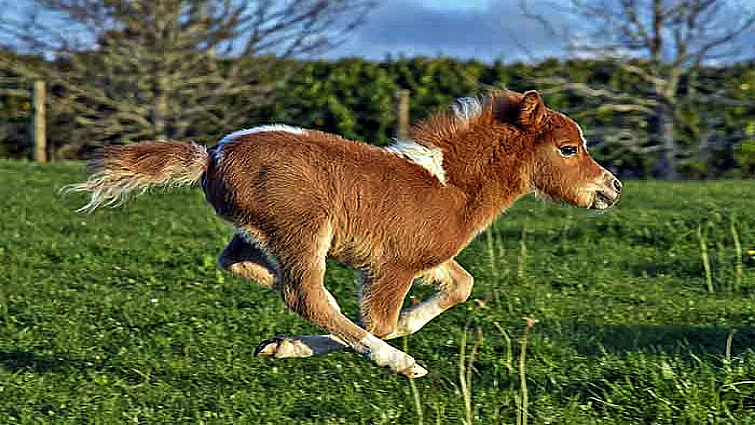 3) The Shire horse breed is known to be very tall with the average height being 17.1 HH, according to the American Shire Horse Association. But other breeds like Belgians and Clydesdales have also been height record-breakers.  Horses are not measured in inches, but instead designated as "hands high." To calculate this, you take the measurement of the horse in inches and divide by four. The decimal represents the additional inches, not a fraction. Thus, the average height of the Shire horse breed is 69 inches, almost 6 feet tall.

4) The tiniest breeds include the Falabella and the Miniature Horse. Falabellas average 25 to 34 inches at the withers (the highest part of the horse's back). However, there is no breed standard for height. Miniature Horses are divided into height divisions with the tallest being no more than 38 inches at the withers. Unlike regular horses, these are not measured in hands, but in inches or centimeters. Many Miniature Horses are distinctly pony-like in build, while others are more refined, like little horses. Minis and Falabellas are often too tiny to be ridden, but they are driven (pulling a cart) and enthusiasts use Miniature Horses to compete in obstacle courses and jumping in-hand.