People have been using selective breeding to create more powerful, faster horses or simply to produce horses to have some traits they found desirable. Of course, breeding isn't naturally wrong, but in some cases, humans have the aim to go overboard, which can cause harm in animals.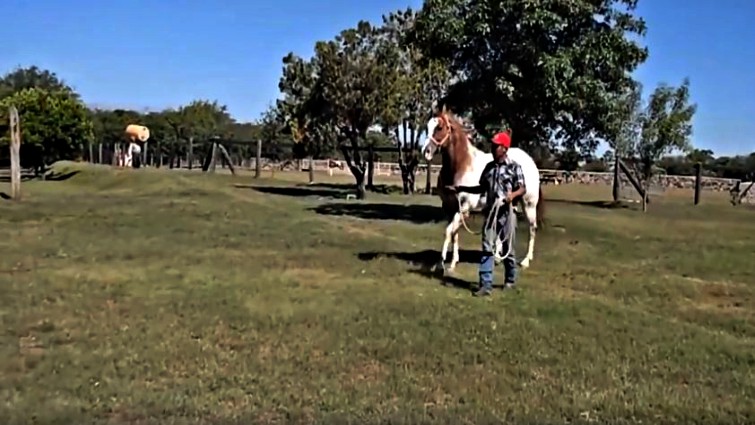 Many people have raised concerns over breed standards because while people search for the perfect look or function and they forget about the functionality and often even the well-being of the horse. We have seen this happen not only in horses but also in dogs and cats. In the video shown below, you will see a horse, who's raised debates over the internet about his look.


Many people say that there are several things going wrong with him: long-backed, no neck, short skinny legs, post legged, poor shoulder and overweight. However, there are some people who see no problem with breeding horses to look how humans want and think this is a beautiful horse. Although it's not very clear, we believe he is a Quarter horse and he has been bred to meet the requirements of a demanding market that likes this kind of appearance.


What do you think about it? Do you believe his looks to be a step in the wrong direction, or do you think there is nothing wrong with it? Keep in mind that there are several dangers of extreme breeding. Please watch the video for more and leave your opinion on the comment section below. We would really appreciate it.
✔ STUNNING HORSE – Magnifique robe !╰▶ ORIGINAL PAGE ® Copyright Tarotarito Ranch and Newshttps://www.facebook.com/TarotaritoOfficialNews/

Posted by Horses-Videos on Friday, December 29, 2017