There is no feeling ever that can match the one you experience while riding a horse in full gallop. It's something you yourself own and you feel like there exists no one and nothing else but you and your horse. Freedom is what you feel and there is nothing that can take that feeling away as you feel the wind on your face while going on a full gallop.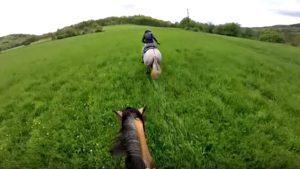 What you are going to watch in this video is some of the best moments of an epic full galloping experienced by some horse lovers and riders. They love their horses and we can tell that they are real professionals. They look so happy while on the back of the horses as they feel the adrenaline rushing in their bodies while they go through one of the most beautiful   experiences of their lives.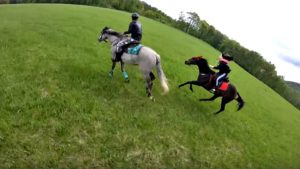 Every time I watch this video I can't get over how gorgeous and majestic horses are and I wish I could live where they live so that I could have the opportunity to try this in a great land for a beautiful ride. This feeling between horse and rider can't be explained, it is just felt! Watch and enjoy the video!