I keep mentioning the chemistry that dogs and horses have with each other. It is one of the most beautiful connections ever. There are millions of animals in the world, however, it is really hard to find such a connection that dogs and horses have with each other. It may be because they both share similar characteristics that make them go along really well with each other. They are both sociable animals but what is the most important, very positive.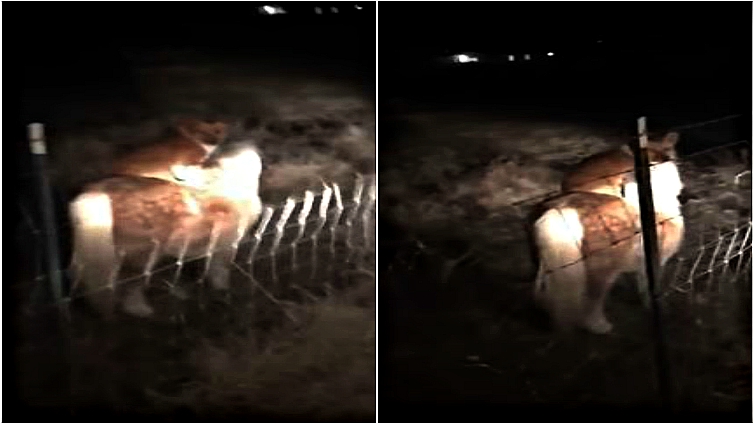 They both have the ability to feel the emotions of one another, maybe that is why the moment that they meet each other, everything happens incredibly fast and you will probably see them playing with each other. Horses go along well with other animals as well, however, I believe dogs take the reign as the most preferred animals, that is for sure. Below, I am going to introduce two very special friends who love each other to death.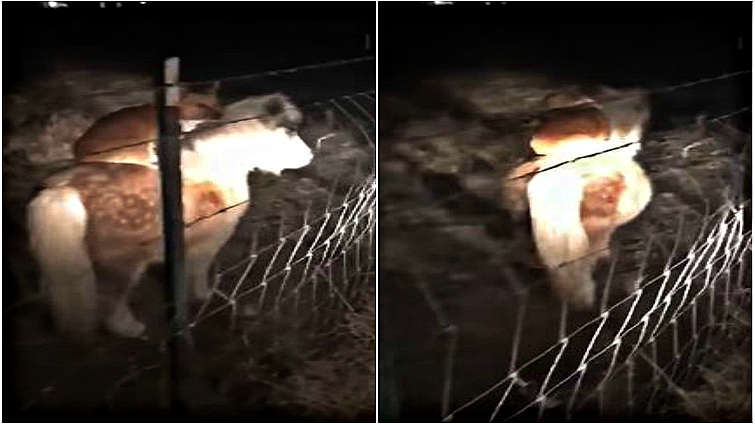 Most people save their outdoor horseback riding for the daytime. But not so with this sneaky Corgi dog, who was found seated aboard a pony in a neighbor's pasture last week. The pony belongs to 22-year-old Missouri resident Callie Schenker. She was just returning home last Thursday night when she spotted an unusual scene in the pasture — the neighbor's Corgi sitting aboard her one-eyed pony, Cricket. Schenker, who lives in Halfway, Missouri, grabbed her phone and began recording the bizarre scene.

She posted the 15-second clip to Facebook for her friends to enjoy along with her. "I can't make this stuff up!!! So we pull back in our driveway tonight and this is what we see. This is not our dog! But apparently him and Cricket the one-eyed wonder pony are best friends. I'm stealing the dog, new circus act!" Much to her surprise the video went viral. It had received almost 5 million views and been shared 85,000 times. People love to see such chemistry between animals, it reminds them of what gorgeous creatures animals really are. I would never get tired watching these cuties the whole day. Please have a look at the video below and share some love for the duo.
I can't make this stuff up!!!So we pull back in our driveway tonight and this is what we see. This is not our dog! But apparently him and Cricket the one eyed wonder pony are best friends. I'm stealing the dog, new circus act!????????????????ATTENTION!!! STOP sending friend request!! I will not be accepting any of the over 500 request I've gotten!! I do not know you people!!Also, the dog is my neighbors. He randomly shows up. I guess I just caught him riding my people at the perfect time! The dog didn't get hurt! No the dog is not abused at his home, he just likes to travel the rural area we live. Cricket is fine, he lost his eye along time ago in an incident that had nothing to do with the dog! I DID not put the dog on the pony! Honestly I was pulling in my drive way from going to Mcdonalds when I seen this happening. I'm lucky I even got the video because my phone was nearly dead. I didn't have any intentions of his video being viral. I just post a funny video I thought my friends would enjoy. I'm glad everyone got a good laugh out of this.????????UpDate! I want to read comments but I can't because they come in so fast. Everyone is more than Welcome to join the new page "Cricket and Pals". I will have more videos and pictures there. https://youtu.be/NRlMViH8yCM

Posted by Callie Schenker on Thursday, February 1, 2018