One of the most difficult moments in life is when you get separated by the people you love the most. Most of the time, humans make the decisions themselves regarding moving to another country away from their loved ones and it can be for several reasons, however, the situation is a little more difficult for young children as they are not old enough to decide for themselves.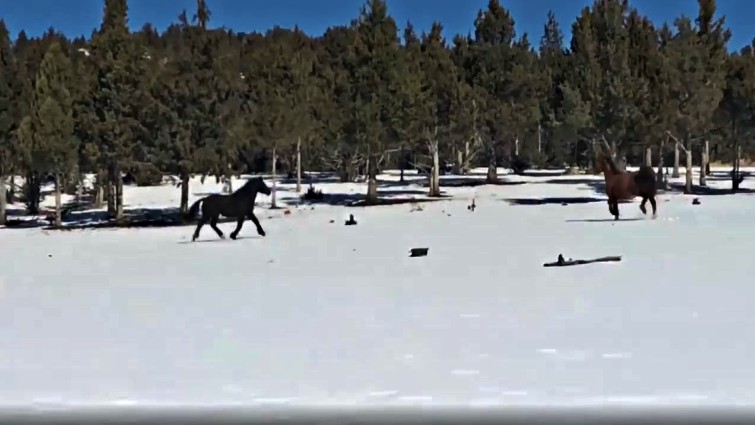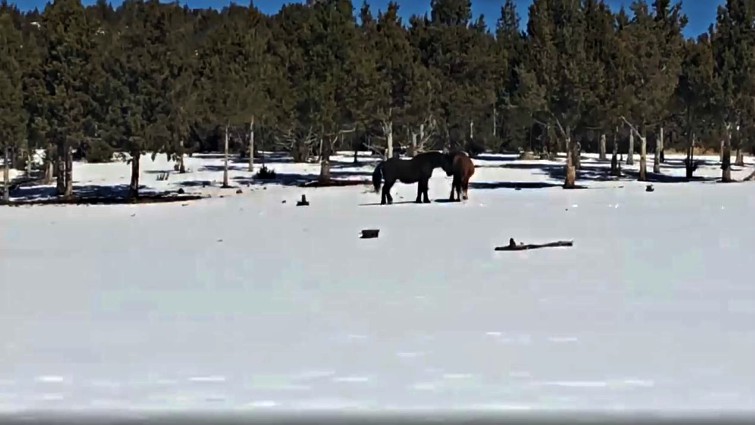 Well, regarding humans the decision making is done by the person him/herself throughout their lives, at least most of the time but the situation is totally different for horses. Humans are usually deciding about the future of a horse and with humans, I do not mean only individuals but organizations as well. A lot of animals' lives are always affected by economic development plans in a lot of countries, especially in the US.

The meeting ….. Goliath ran fifty acres across a pasture when he saw her. This is what we have all been waiting for. It happens so rarely but here in this video is iconic wild horse Goliath who lived all his 26 years in the wilds of Wyoming on Public lands with his family, until last October when they were all rounded up and separated into different BLM holding facilities. This is the moment when Goliath spots his lead mare Red Lady who is pregnant with his last foal and runs to be with her. This is a dream come true xx

Posted by Skydog Sanctuary on Tuesday, March 6, 2018
For example, wild horses are considered in a lot of time a major problem that prevents a lot of these plans to actually happen. This is the sad part about humans that money does really affect us to the point that we become cruel and don't think about the consequences of our actions towards animals. This is the sad reality, however, a lot of difficult moments are followed by beautiful ones and this is what the video below is about.


When a famous wild horse named Goliath reunited with his mate, Red Lady, after six months apart, it was hard to imagine their story could have a happier ending — but there's been a new development at the Oregon sanctuary where they live. After the Bureau of Land Management (BLM) had separated the couple during the course of its usual roundups of wild horses last year, so many people worked to make sure the couple could get back together.


And that is what actually happened. Goliath and Red Lady managed to get back together in a very emotional reunion. But this was not the only beautiful part of this situation. Red Lady was pregnant and Goliath, the father was just in time to see their baby foal as well. The baby got born and it was really beautiful. It could have not been different, especially with parents as beautiful as these two. Please watch the video below and share some love for them.
Red Lady's baby having his first run x

Look at this gorgeous video of the new foal testing out his long legs and having a blast this morning as his mama didn't even worry for a second as he ran in and out of the trees. Today is the last day to donate anything more than a dollar and then write "donated" below and put your suggestion in for his name and we will be picking the winning name tomorrow morning. To donate to have your name included in the draw go to www.skydogranch.org and hit donateIt is not too late to help feed some of the over sixty rescued mustangs at our sanctuary and be in the running to have the honor of being the person to name this incredible horse. For anyone who ordered some of our merchandise yesterday the orders have already been sent and we hope you enjoy you swag.Thank you already so much to everyone who has donated and we will be coming up with some more fun ways for you to continue to donate until we meet our Spring target at the end of the month.Here is our little boy showing off his new moves xxxx

Posted by Skydog Sanctuary on Tuesday, April 17, 2018