One of the things that all of us should be grateful for is having all these people who risk their lives in order to provide us safety. Sometimes, we do not appreciate their work as much as we should but all these police people, doctors, emergency workers, etc need to be applauded because they are exposed to a lot of danger every day and without them, the world would not be as safe as it is right now. Especially in the situation that we are all living right now, they have a decisive role to protect us.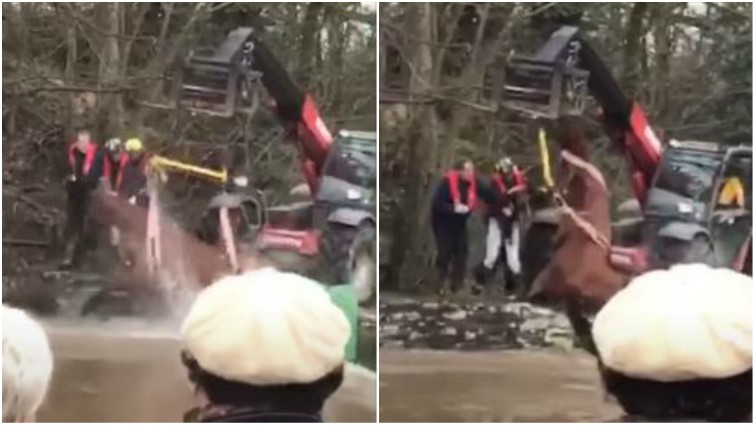 A lot of doctors are working every day with people who have already been tested positive for coronavirus and that are in critical health conditions, on the other hand, the police force is making sure that people respect all the rules that are imposed by the government. We need to understand that through their contribution, but also the contribution of all of us we will all get through this situation.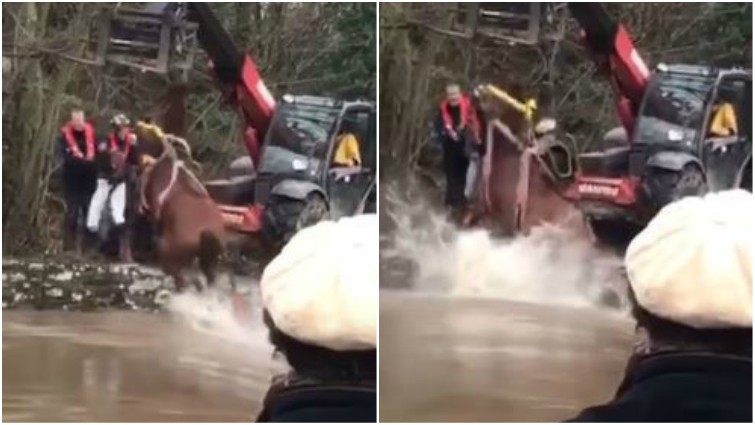 Apart from us, emergency workers take care of the safety of animals as well, as you can see in the video below. This time, emergency services took part in a three-hour rescue mission after a horse who had unseated his jockey during a point-to-point race jumped into a river.

Eight-year-old racehorse, All-Star Vinnie, was taking part in his second race after being restrained by the joint owner, Callum Bickers-Price, 21, at Brampton Bryan point-to-point, in Hereford, on April 7, when he fell at the second fence, leaving jockey, Jack Cundy, behind. Vinnie, who stands a huge 17.2hh, managed to split from the group and escape through a gap in the tape, before failing to jump across the river and swimming the wrong way towards a weir.

Vinnie was left stranded on the edge of a 12-foot drop as a crew of 18 emergency services including animal rescue, a fire crew, boat rescue, and a vet all battled to save the horse before he was swept away. What is worth mentioning is that this difficult rescue was very successful and the horse is in great health condition. Please have a look at the video below and share some love for the rescue team.