Watching a horse running wild and free is one of the most beautiful things. It feels like that is the moment that they are fully represented. Horses are known for their beauty, free spirit and nobility, that is why through the long history of civilization they have played a huge role in the development of our society nowadays and although their role is not as essential now to the economic development of a country than it was years ago, they still play an important role in the psychological aspect. Horse therapy is one of the most recommended ones because of their great impact on making people feel better when they have lost their hope.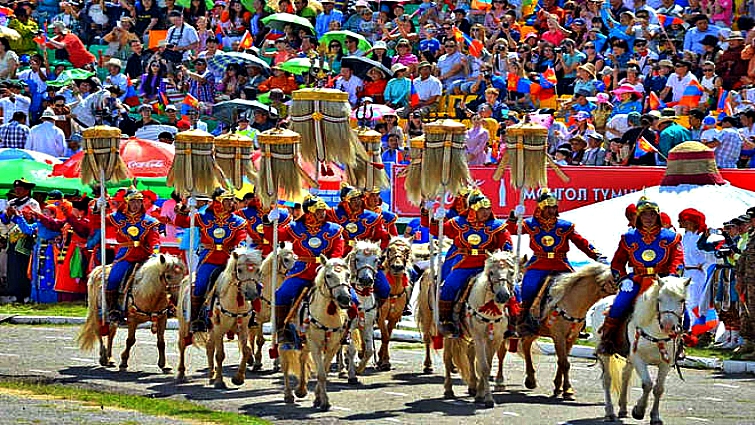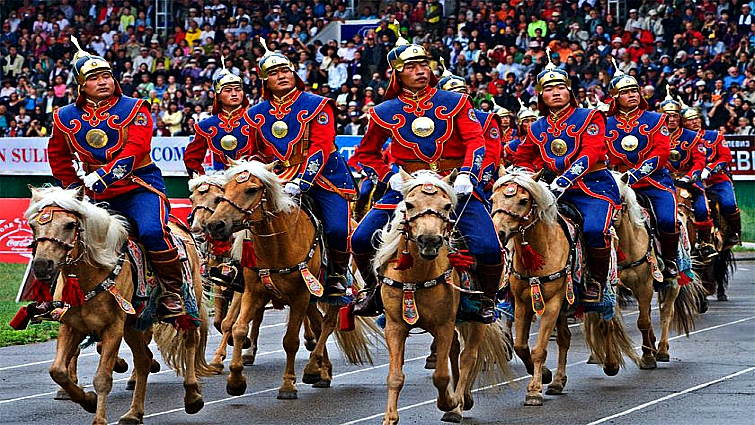 Going back to the beauty of horses what is even more beautiful than watching a horse running wild and free? Watching a herd of horses doing that and larger the herd is, the more magical those moments are, that is why we are bringing here one of the biggest horse herds that you have ever seen in Naadam Festival in Mongolia which is one of the most important cultural value that the country has as you all know that Mongolia is the country with the highest density of horses in the country.


Naadam Festival is the only one of its kind; it is a sophisticated and eloquent expression of nomadic culture, it is the honored celebration of national independence, and it is an outstanding combination of arts and sports. Even, the core of the festival – three manly sports – the wrestling, horseracing, and archery, embrace many elements of arts, such as singing, dancing and performing. Nomadic Mongolians have known when to throw the parties.


Naadam Festival is held in the most enjoyable month of the most pleasant season in the country. Therefore, everyone takes the opportunity and enjoys the Festival in diverse schedules such as traveling to the countryside, camping out and gathering in their closest herds. Everyone is so looking forward to Naadam that after each Naadam, Naadamers moan that next Naadam is too long to wait.


The thing that I love the most about this festival is the inclusion of women as well because previously, it was mainly a male event. I really support female empowerment and the fact that one of the main points of these events is supporting the female population should be a great example for countries to deal with gender inequality problems. Please watch the video below and enjoy!
Horse tornado! ????

Posted by Horse Charm on Wednesday, July 24, 2019