What is one of the things that we need to be the most grateful in life? Well, we should be grateful for all of the things we have, however, we need to know that the most important people in our lives are our family members and friends. A lot of times in life, we are put in front of a lot of tough situations that we can't handle alone, however, through the help of our family members and our true friends, we have gone through them.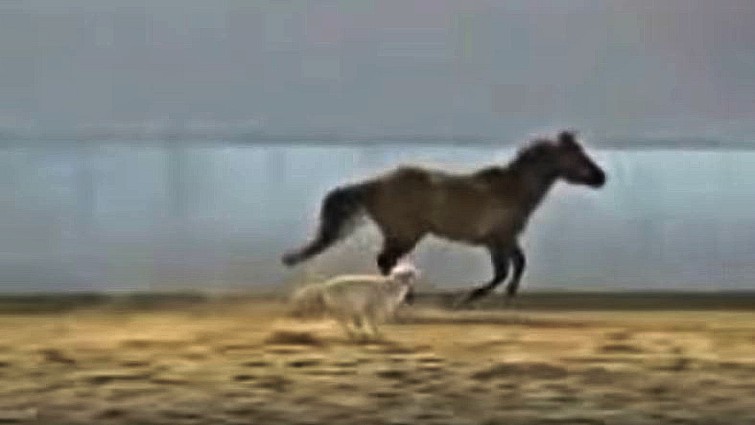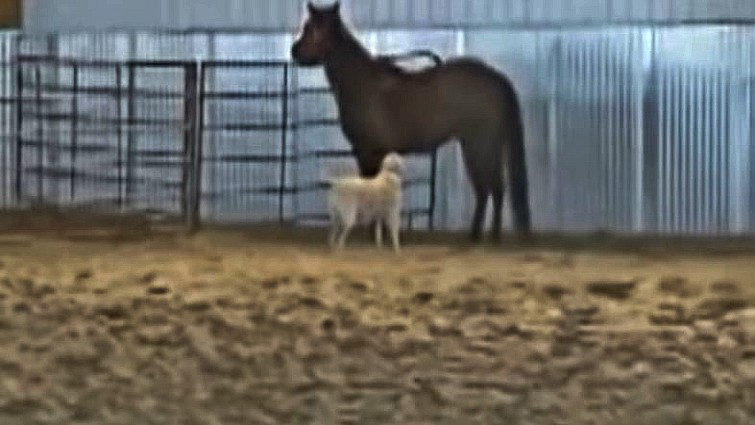 Not only in difficult times, but they are there for us in our best days, applauding our success and motivating us to try harder in life, even when we want to give up. I strongly believe that a lot of successful people in the world are where they are because they had huge support. Not only humans but a lot of animals support each other as well, especially when they come from difficult lives.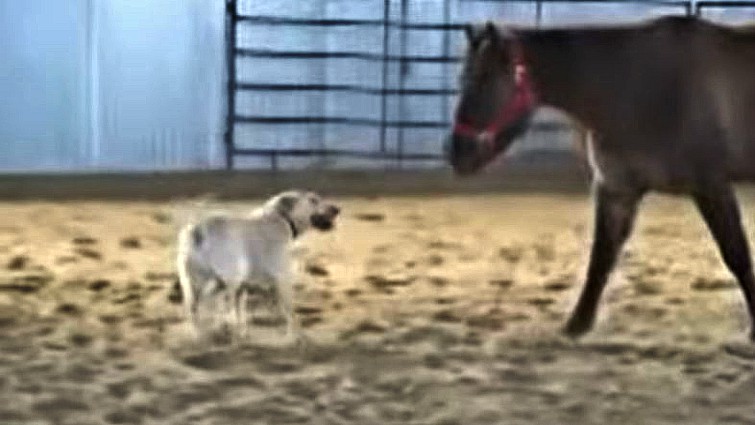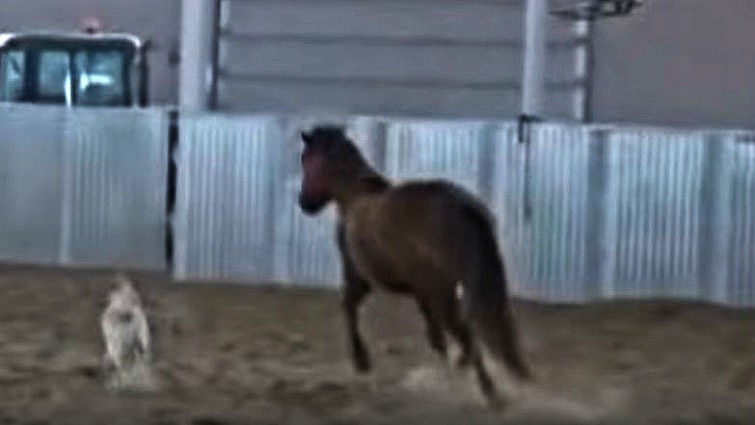 It might be surprising, but they can feel what their animal friends have been through and help them get through the tough situations in life. Furthermore, they can get their lazy animal friends moving and cheer them up. Meet Annie, a young quarter horse mare and her friend Cookie, a white lab. These two unlikely friends love nothing more than playing together in the paddock.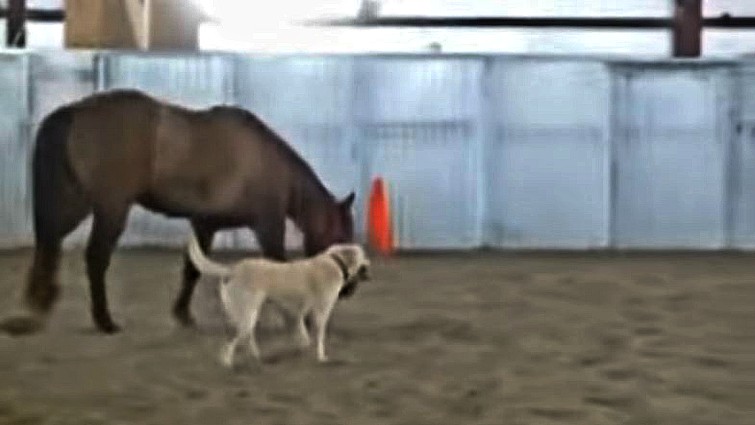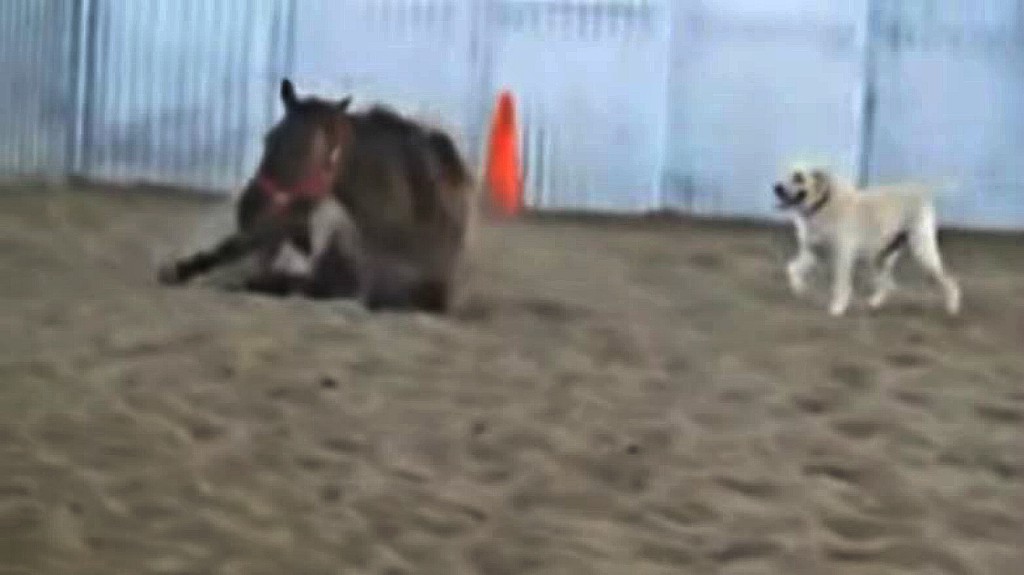 In the trainer's absence, Cookie took it upon herself to step in and entertain Annie, while making sure her horse pal got enough exercise that day. Judging from the video below, she did a fabulous job! It's no wonder the mare was raised among dogs and the dog among horses. Notice the communication in their respective languages. These two animals are both playful, curious, and kind, as one takes cues from the other.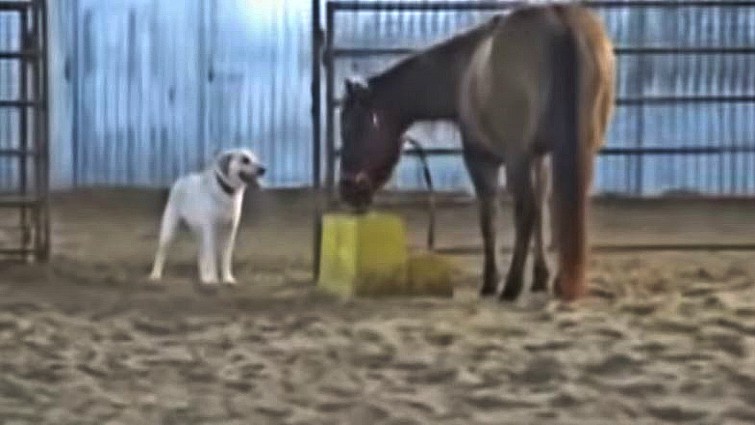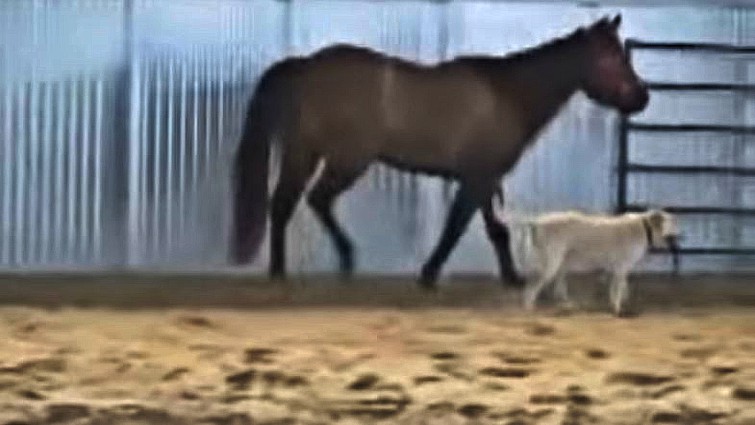 This is one of the most beautiful duos that I have ever seen in the animal world. They are both so adorable and I would be so grateful to be their owner. Such a connection is rare to find not only in animals but humans as well, that's why I believe we should all learn something from that. Please have a look at the video below and let us know what you think about this unique duo!