Horses, in general, are very beautiful and tender animals and it is something that all horse people know, however, this gorgeous beauty, especially of a fully grown horse might be very intimidating. I bet a young kid will most likely be scared in front of a huge horse in front of him/her.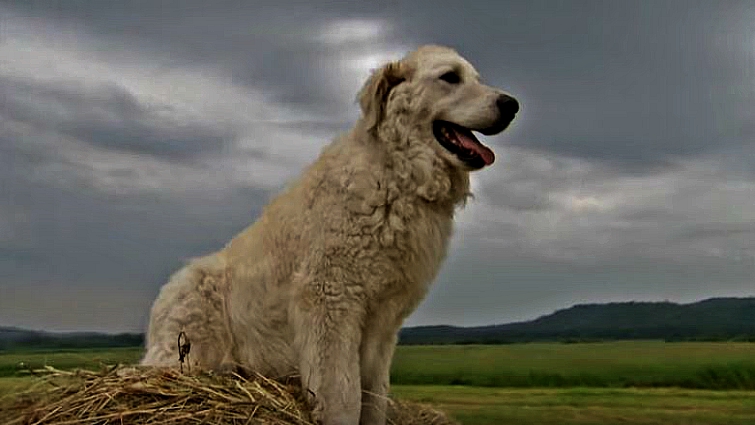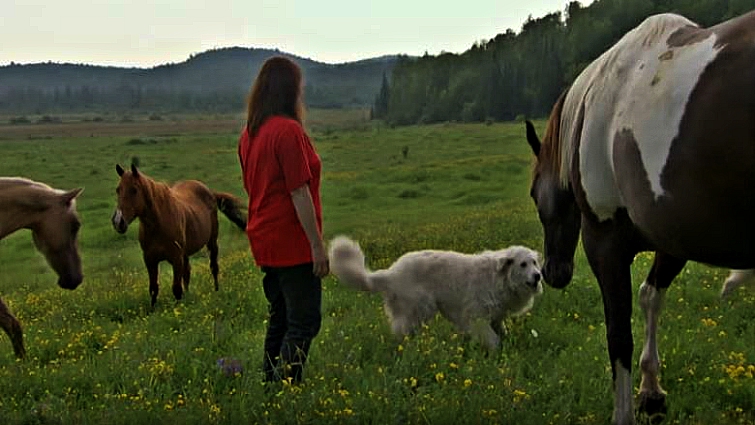 The moment when you see a huge animal in front of you, you don't actually think about how beautiful the animal in front of you is because human nature perceives fear before beauty. Well, the same thing is with dogs as well. They are way smaller in size compared to horses so as long as they see one, of course, they might be scared. Little did they know that beyond those beautiful faces hide very tender and lovable creatures.



The 'don't judge by the appearance' is accurate for horses too and us here more than everyone else know that. Now let's focus on a beautiful story of a horse and a dog which is indeed amazing. Animals' friendships are so always so inspiring because they feel more real compared to humans. Maybe this is only my opinion, but I would like you all to share your thoughts as well.


Joan and her family live on a very special 80-acre farm in Ontario, Canada. The one in charge is a guard dog named Titan — a Slovak Cuvac who protects the farm from wildlife. The only problem? Titan is afraid of horses, and he's there to protect them, too!Titan was already skittish around horses, keeping his distance and shying away whenever they got too close.



That's why the entire family was shocked when one day, Titan took a peculiar interest in a young foal named Indie. Out of nowhere, Titan took a liking to Indie, and what began as curious sniffing blossomed into the best friendship. From the start, it was clear there was a bond between this dog and foal. And when Indie got sick, Titan would go into his barn with Mom to check on him — licking and cleaning him, and providing Indie with much-needed affection and compassion.


I can't explain how Titan was emotionally connected only to Indie but not to any other horse, Maybe she felt more confident with him because he is smaller in size compared to other horses. That's the only explanation that I have. Please watch the video below and share some love for this duo.