As we all know, the world can be very dangerous for our horses, no matter of them being domesticated or wild. People tend to believe that domesticated horses are fully safe and nothing bad can happen to them but different cases that have been all around the internet have shown the opposite of this. Even by the things that you can expect the least horses can hurt themselves.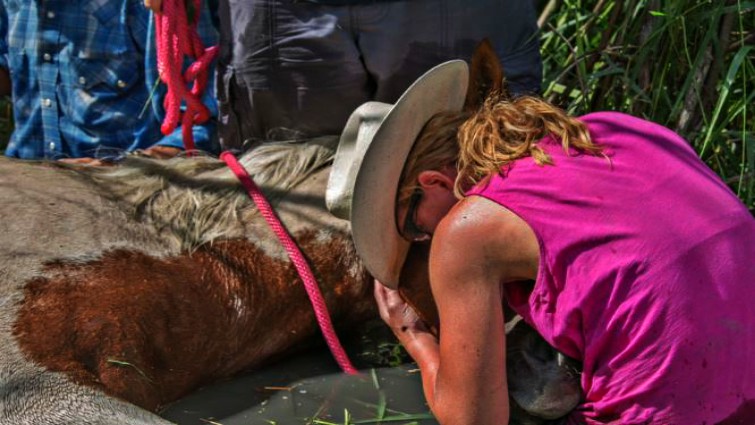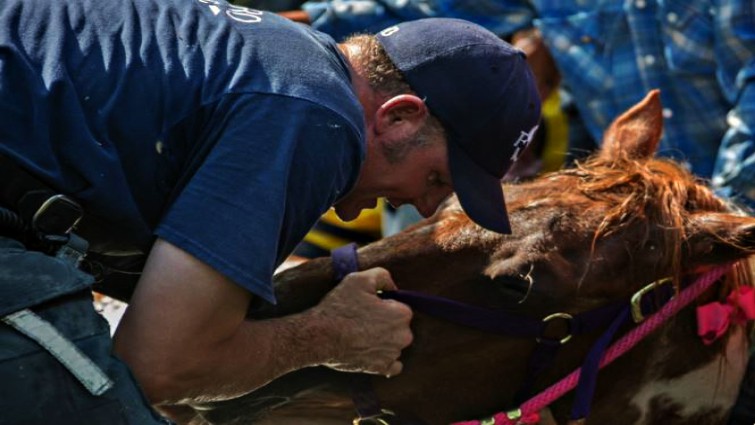 For example, there was a horse who was walking around during the night, and because of the darkness, it ended up nearly drowning in a pool but fortunately, it got saved in time. I mean, who would expect this to be the case, and surprisingly, there are a lot of other similar cases. We, as horse owners, should be really careful to keep our horses away from the danger.


It is challenging and I don't want everyone to neglect the fact that something bad can happen to your horse if you do not pay attention to even small details that might hurt them. During these situations, the rescuers are doing an amazing job. The men and women who are working in the emergency services deserve to be respected for all the efforts they are making in order to make this world a better place for everyone.


They are irreplaceable, and that's why we should appreciate them! This story is about a 13-year-old horse who was saved from a muddy hole, thanks to the emergency service. Those people risk their lives in order to save other lives. How amazing is that?! And they would do the same for humans, pets, wild creatures, and other animals, it doesn't matter to them, because their goal is to save a life in the best way they can!


Cupcake, the horse from the video beneath this text was having a ride with her owner when she ended up into a muddy hole. Luckily, the entire operation finished after two and a half hours, when Cupcake was saved. These people really are unbelievable and their contribution is proven to be valid for the communities where they are serving. Shoutout to them.