What is one of the characteristics that horses have but non-horsey people do now know? It is the fact that horses are gourmand eaters. When you look at how fit they are no matter of eating a considerable amount of food, you would never think that horses have a really huge appetite. They are also very intrigued by the food that we humans eat in our everyday life.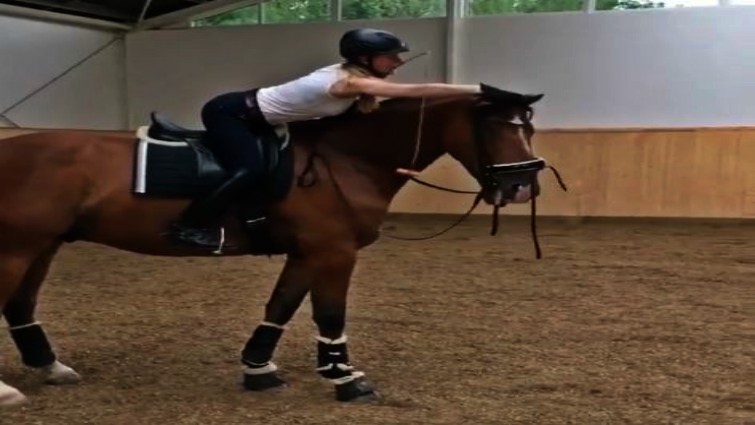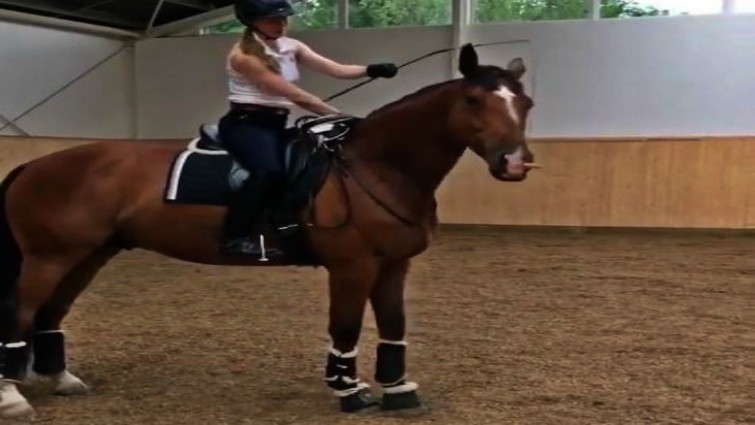 On the internet, we have seen horses who love to eat sweets. Once they discover how delicious the food that we eat can be, they won't stop asking for it. On the other hand, we can use this as an advantage when we teach our horses different tricks. They will be way more willing to learn if they have food incentives. Let's take a horse who did something that little did people expect after they saw it.


He wanted to eat some sweets but in order to do so, he needed to climb the stairs of the building so he could go close to his owner and take them from it. Climbing the stairs is really difficult for a horse but when you have the right incentives, nothing can be difficult. The trainer in the video below is having some training sessions with her horse and the last one felt very lazy to begin.


Since it was almost impossible to convince this horse to get up then the trainer had to think of alternative ways to get her horse up so she took a carrot tied in a stick. She was keeping the carrot in a constant different from her horse so the horse would try to reach it and then move at the same time. There was no other way to make him move.


This is such a creative idea and I think a lot of other trainers should do it with their horses if they are not doing it, especially for horses who are part of very important competitions and need to be trained a lot in advance. Please have a look at the video below and let us know what you think about it!
Tag your friends who should try this! ???????? – via: @asafogle

Posted by Horse Planet on Monday, August 14, 2017