Many couples share a traditional first dance on their wedding day, but others opt for a more creative routine like the pair in the video below. Jessica and Tom Davies decided to take it further than most couples and incorporate the bride's beloved 20-year-old horse Toffee, whom she's had since she was 10. The trio performed a special tango during their wedding in England.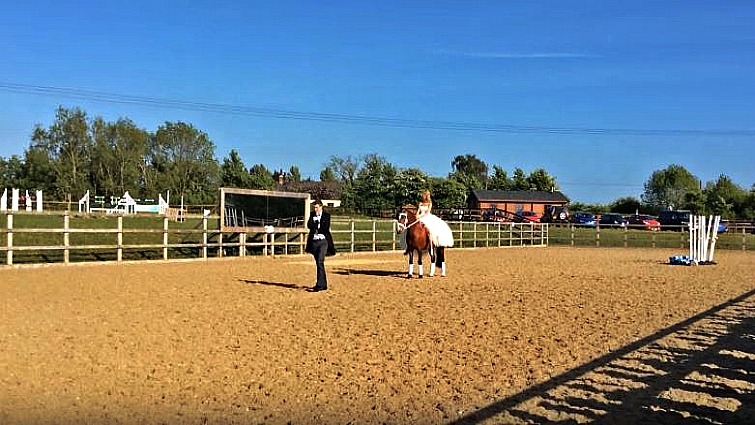 Sure, dancing horses have gone viral before. There's the one who performed to Billy Ray Cyrus' 1992 hit "Achy Breaky Heart" and the one who loves jumping around to ethnic music. Yet, there's a bigger emotional element when a pet is added to a couple's special day.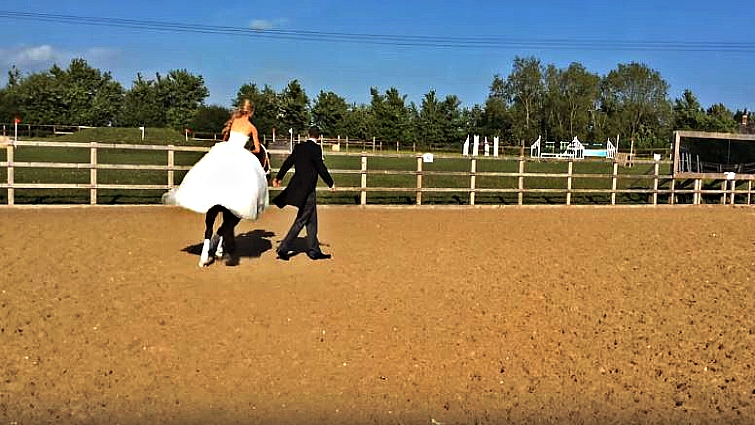 "My original plan was to ride down the aisle but then dad suggested I do the tango with a twist on Toffee," the bride told Horse & Hound. "I wasn't massively up for it to start with as Toffee has been retired.

But we brought him back into work to see what he was capable of and decided to go ahead." The video may start off a little slow, but wait till the groom is included at the 2:29 mark and again at the 2:52 mark. It's incredible to see what the retired horse is still able to do.
"It was very special and Toffee behaved so well," Mrs. Davies added. Are you married? If yes, did you have a horse at your wedding?
If you are still single or marrying someone soon, making a horse part of your wedding seems like an amazing idea for an unforgettable experience. If you liked this video, please share it with your friends and drop a comment.